"Travel with the White House Chefs"? to Scotland - Cooking class, Scotch, Castles, Outlander, good food+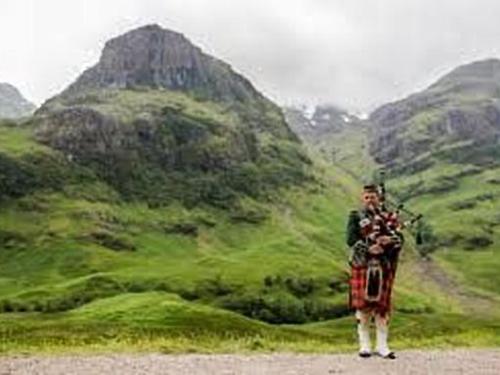 After several years of hosting Scottish, Irish and English dinners it became quite evident to us that folks are having a challenging and punishing time finding these foods. We've hardly seen a Scottish or English restaurant in the large cities of the world. Scottish foods have come on stronger than ever in popularity! And we've always adored them. Somehow folks comment, that, "you don't cook the scary stuff or sickening things we can't bring ourselves to eat, but we've had some meals, and all were excellent, true, and authentic. How do you do it!"
With research and love. We make our own Haggis and, yes, we put a dram or two (a shot of whiskey) in to punch it up!
After all, who doesn't like scones? Starbucks sells them worldwide and by just adding some buttermilk or yogurt with oats - you've got a Bannock! Bannocks are featured in the Scottish television series of Outlander. You'll find them on the table in the 1700's at every meal. And we invite you to our Outlander events filled with fun, eating, cooking class, shooting, swords, scotch tastings, and more!
And who's up for Fish and Chips (fries) with Malt Vinegar? Gorton's?
Everyone enjoys a warm bowl of oatmeal in the morning. Sometimes called Parritch in Scotland, they enjoy making it with milk and butter whereas most Americans just make it with water. You may also see us use McCann's Irish Oats in the metal can.
Scotch and Drambuie are drunk across the sphere and adored and loved with some bagpipe music!
We've yet to find someone who dislikes Walker's Shortbread Cookies that are sold on the planet. These are just a few simple examples of many, many dishes we focus on and love. Chef Marti has his Scone Recipe streaming on the STE Network with STE Originals.
"OUR TRIPS TO SCOTLAND TO EAT, COOK, DINE, AND SEE!"
And if you would like to share in our Scottish Cooking Club on Facebook, or to come to one of our Outlander Weekends, click here! This also has our link to our trips to Scotland, and the next one is coming right up! Although this goes to a Facebook page, membership is NOT required.
"OUR TRIPS TO SCOTLAND TO EAT, COOK, DINE, AND SEE!"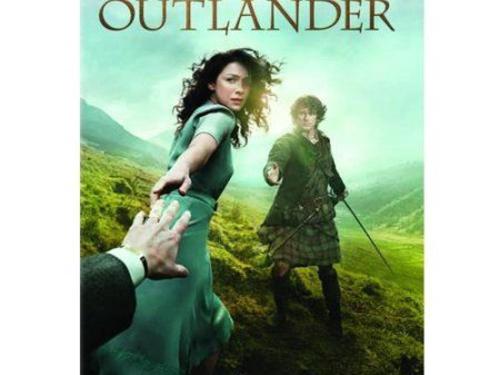 We have Braveheart and the 1st Outlander series on DVD for guests to enjoy for free in their room! You can buy them or stream/watch them right now on Amazon by also clicking on whichever you like above.

During our class, we also explore the Roman invasion of Scotland and how Greek olive oil and bottles of vinegar are brought to the islands. We also examine fennel from the Mediterranean.

Of interesting note is the building of Hadrian's Wall to deal with the unconquerable Scottish Picts, or Picti. You will see how they come from Ireland in the Bronze Age. You will come to know the truth about Scots eating the American tomato, Roman fennel, and brambles.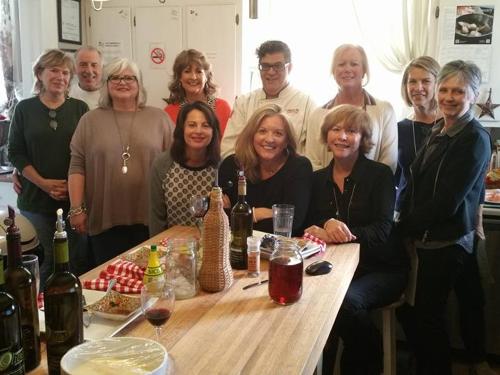 Our typical Scottish dinners, or to celebrate Robert Burns, often include
Cock-a-leekie or Cullen Skink Soup,
Scottish Smoked Salmon Salad of Apple, Pear, and Watercress with an American, Southern Style Duke's Mayonnaise based Dill and Scottish Cider Dressing,
Homemade Haggis,
Finnan Haddie,
Roast saddle of Scotch lamb, black pudding and apple stuffing with a hotchpotch of winter vegetables,
Neeps and Tatties,
Barley and Mushroom Casserole,
Grilled Asparagus drizzled with MacKinnon family Drambuie Sauce or an Innis and Gunn Bearnaise Sauce
Fish and Chips with Malt Vinegar,
a dram of Scotch,
Bannocks (traditionally were out for every meal),
Tablet to snack on,
Large Dubloon of Shortbread made by hand
Winter Berry Trifle with Homemade Honey Shortbread Cookie Crumb Crust
Mrs. Buggs Cinnamon Toast for breakfast
Wild Mushroom, Asparagus, Cheddar and Bacon Omelettes or Breakfast casserole from the Outlander Cookbook.
Mr. Willoughby's Coral Knob (which is handmade Pimiento Cheese Dip) from the Outlander Cookbook.
Pigeon and Wild Mushroom Rolls from the Outlander Cookbook.
Gougeres avec Fromage, or Cheese Puffs from the Outlander Cookbook. We make the pate choux by hand in a pot on the stove with a wooden spoon, and it is difficult but well worth the fear and effort of going from 425 to 350 degrees.
Young Ian's Sage and Garlic Sausage from the Outlander Cookbook.
Yeasted Buckwheat Pancakes, which are amazing and like air!
Starting in late 2017 we began adding in Lobster Roll Sandwiches and Boston Cream Pie for our Annual, "A Real American Christmas," events. For those angered by this and that it is not Scottish food, PLEASE, PLEASE, first watch episode 305.
Outlander Themed Meals and Events - Join us here at The Scotch-Irish Victory Center!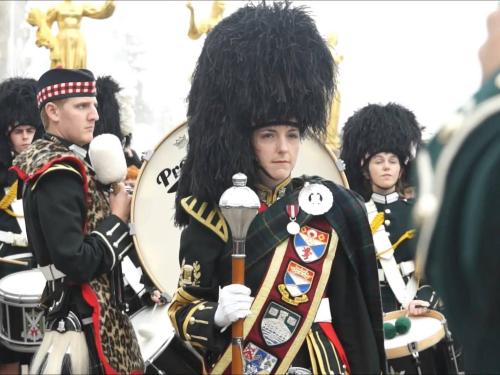 When we do Outlander themed meals and events, we may do portions of the above and incorporate French cuisine from season two of Creme Brulee (7th video down), Bernaise sauce, Beef vol au Vent and other items. Another favorite thing is our Fresh Green Herb Encrusted Tenderloin Roast of Beef from the Fraser wedding of Claire and Jamie. Moving into season three involves American foods of the 1700's and events like the British stripping all of the wheat out of the colonies - forcing many from Boston to Augusta to use cornmeal. You'll see that in Steamed Boston Brown Bread recipes from Chef Marti's sixth book and in Corn Pone being served. Pone is often served here for breakfast.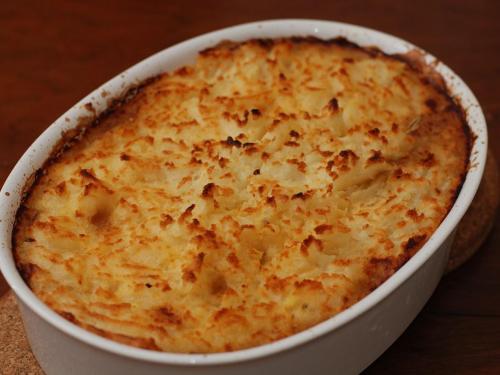 Several of our previous events for Outlander is here, and here on our Facebook event sites (Facebook membership is not required to view). This will give you a flavor of our schedule and fun events! We always enjoy our massive October 6, 7, and 8 Battle Victory Weekends. We are right here by the National Parks of Kings Mountain and Cowpens! Many guests bring bicycles and ride to King's Mountain National Military Park. And our NEW, 2017, "A Real American Christmas" weekends are here! The thing that sets us aside from the many Scottish games, other choices of B&B's and inns all over Carolina is that we are RIGHT HERE by the victory sites. THIS IS ACTUALLY WHERE our fellow families and Scots destroyed the British armies, crushing them, took their cannon and horses and let the world know the most powerful military on earth could be vaporized. Culloden was put behind us forever here, not at some game site. Once we provided nine Scottish Presidents of the United States of America, and our new ideas about governing on earth were proven, we knew we had been right all along. The other item that makes us unique is our astounding Scottish cookery and excellent isles food.
"Here you will see the ferocity of Scottish ingenuity and war-fighting whip the British Empires arse. We put bullets through the skull with a one-shot-one-kill attack. This is where those who love Outlander come to be proud and to witness the truth, first hand." Martin CJ Mongiello, CSCS (SS/SW), 30-year retired, injured and disabled war veteran of America - a Scot-Irish, English and Prussian DNA proven family member living in Carolina in 1709.
PEARS WITH FENNEL OVER HIGHLAND GREENS and BRAMBLE SAUCE
Serves 4 - this recipe originally appeared in the Scottish Herald of Glasgow by celebrity chef, Martin Wishart, on February 12, 2016. It used maple syrup and a few other items that we removed and replaced.
FOR THE DRESSING:
4 tbsp white vinegar
8 tbsp olive oil or more, depending on how you like it.
Salt and fresh ground, colored pepper to taste
1 tbsp sugar - more or less making a sweet and sour taste
OPTIONAL: Add chopped dill
FOR THE SALAD:
1 large fennel bulb - sliced thin
Fennel leaves plucked and tossed in a bowl
2 D'anjou (or other) pears, FRESH CUT, cubed into casino dice shapes
OPTIONAL: Roast or smoke a whole salmon side and chill for 30 hours, then serve cold
Mix your dressing up and then soak the fennel in it. After an hour to a day, drain and arrange your fennel and fresh cubed pears onto wild greens (mesclun or highland forage). Drizzle some dressing onto the salad as well and serve additional dressing for those who like more. A bannock joined with butter is traditional as bannocks were available at every meal. A wild bramble (blackberry), or bramble sauce can also be drizzled on top.
EXCELLENT SCOTTISH COTTAGE PIE
After the tomato comes to Europe and is eaten and planted, we detect from the 1700's forward the use of tomato paste in cottage pie to flavor the ground beef. It's a terrific inclusion! So the truth of Cottage Pie is that it changed over the years - think about it being made before having tomato paste. Depending on your authentic Scottish guest visiting you in America, you may ask about true Scottish cuisine and would they like the "pre-1770 Cottage Pie, or after the tomato comes to Europe version?" Some of the facts we present are based on knowing how to prepare authentic foods based on science and history. Here is our version served at Scottish dinners and for Outlander events:
2 lbs ground meat cooked off in the oven - set aside to cool, pour off fat into gravy pan, as it is beefy flavored and can be used for a roux (code for thickener)
4 carrots, diced, microwaved, then sauteed to tender state- set aside to cool - or roast on pan about an hour with little olive oil and toss around once in a while with a spatula.
5 celery stalk, sliced, microwaved, then sauteed to tender state- set aside to cool- or roast on pan about an hour with little olive oil and toss around once in a while with a spatula.
1 large white or Spanish onion, diced, microwaved, then sauteed to a tender state- set aside to cool- or roast on pan about an hour with little olive oil and toss around once in a while with a spatula.
FOR THE GRAVY:
Salt and pepper to taste,
A splash of wine (about 1/2 a cup),
5 tbsp tomato paste,
1/2 cup strong beef bullion,
4 tbsp Worcestershire sauce,
A touch of Kitchen Bouquet liquid darkening seasoning
1/2 cup of drained off beef fat and a tad of flour to make a simple gravy.
Combine the beef fat (and possibly salted butter) with plain flour (or try Wondra flour in the blue cylinder) to make your paste (roux) and then add the wine, tomato paste, beef bouillon and Worcestershire sauce. Thin, more or less, with hot water to make your enjoyable gravy and then dump in the ground beef.
Mix all together and put into a crock with
9 strands of fresh thyme stripped and added into the final mix.
FOR THE MASHED POTATO TOPPING: Top with a simple combination of mashed potatoes (butter, milk, shredded cheddar, 1 t pumpkin pie spice (optional)). Bake at 425 degrees for up to an hour. You can broil if you like to brown or decorate it with a small amount of cheddar cheese, or butter pats.
Additional information on the Scotland region:
Requirements: A passport is required for all travel outside the U.S. Before an international trip, always check the State Department's website for valuable info on the destination and its entry/exit requirements.
Your hosts are from: The Presidential Culinary Museum ™ and Presidential Service Center a DBA of The Inn of the Patriots, LLC. To review our tours all over Europe, be sure to see the dates and times and book with us as a Certified Culinary Tour Specialist (CCTS). If your group would like Chefs Marti and Stormy to accompany and lead your tour - we need six months notice.