Gift Certificates from The Inn of the Patriots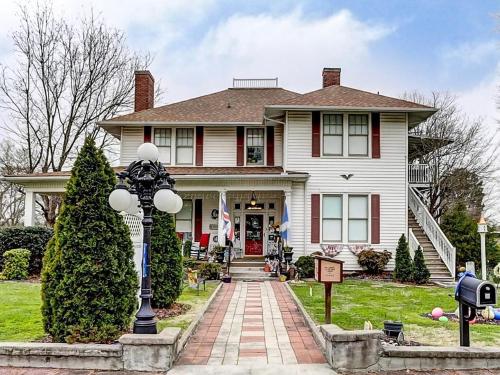 AAA Diamond ranked inn with a former White House Chef!
AAA Diamond ranked inn with Presidential Culinary Museum on site, cooking classes, gift shops, and a former
White House Chef
preparing your six-course breakfast daily. Buy a gift certificate as a present! Includes free Wi-Fi 460 Mbps access daily, a 1 1/2-hour guided tour of the museum which is different each day to go on, daily breakfasts, wine tour tasting of 10+ wines, free Wall Street Journal and USA Today daily, a free cider flight at the Dragonfly Wine Bar, and a free appetizer or dessert at our Ni Fen Bistro restaurant with meal purchase!
NO EXPIRATION, NO GAMES, NO RESTRICTION, NO BLACKOUT, AND NO TIMESHARE PRESENTATIONS!!!
We put an end to the lies that only others engage in.
It's quick and easy,
click here when you are ready
. The GIFT RECIPIENT or yourself will receive an email, instantly, to print out with your good wishes! And type in your caring and a special message with your gift or include our brochure here - with the present by email (.pdf). Some folks print it and put it into a card or gift-wrapped box.
Click
here
to download the brochure.