White House Chefs Designer Kitchen? - Beyond the platinum dream kitchen...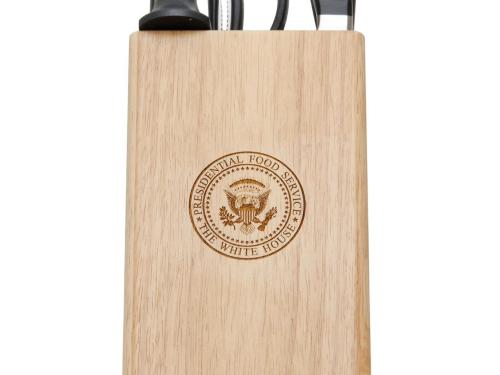 White House Chef/Camp David Chef Marti Mongiello (right of the President) are just a few of the six, White House Chefs that will be working on your home project and kitchen design. An efficient kitchen can be liberating for all!
~
When the Chefs of the White House from the Presidential Culinary Museum® and Presidential Service Center™ design your kitchen you will be going beyond the highest realm of design ever offered. Innovation and ingenuity work hand-in-hand exclusively, and worldwide.
The famed Chef Marti Mushroom Island™ and High Top Dishwasher™ are exciting changes not offered anywhere on earth.
Thomas Jefferson's Twin Elevator System of Dumbwaiters™ to your beer and wine cellars set you apart from the rest of the pack.
The Monticello Fish Holding Pond™ and Chef James Hemming's Saute Stations™ are world class features drawn directly from history by President's, but for you and your family.
Our Lazy Susan Islands™ that anchor down or can be moved to the entire kitchen at whim.
Our Magic Bamboo Cutting Boards™ that interlock into custom counters yet remove and fit into the deepest sinks only a country club could have.
Our Entire Counter Lifts Up with Freezer Inside™ - an incredible package.
No two designs are ever the same - like the quintessential snowflake. All kitchens proudly display the White House Chefs Designer Kitchen™ logo.
Designer emblazoned, White House Chefs Knife Set™ with White House logo engraved blocks by Ergo Knives.

One of our former White House Chefs will visit and help design your kitchen with you and then cook the grand opening night of your new debut to friends and family! Luxury Kitchen Construction/Remodeling, Luxury off-kitchen Bathroom Remodeling, Wine Cellar Construction, Home Office next to the kitchen, Man Caves complete with glowing bar or luxury wood bar, Luxury Basement Finishing, Game Rooms, Home Theaters, Custom Cabinetry, Custom Trimwork, Coffered Ceilings, Accent Lighting, Faux Finishes.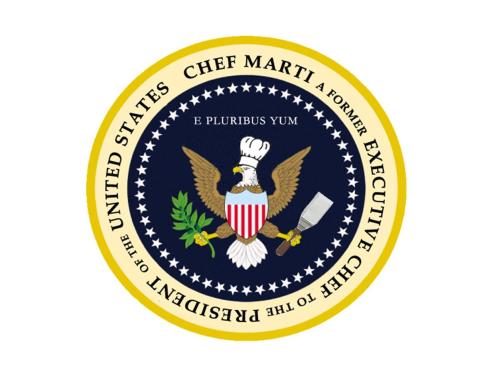 "You will be amazed at the beauty of the work a contractor does with his team and the finished kitchen you admire for the rest of your life." Executive Chef Marti Mongiello, former White House Chef and Camp David Resort and Conference Center Manager. I just love the beautiful kitchens!!! Executive Chef Stormy Mongiello, Curator at The Presidential Culinary Museum®
Your family and friends will love our full-on White House Chefs presentation the night of your opening and new kitchen debut! Be sure to catch us with recipes and more in Food Network Magazine, on PBS and CNN!