Annual Easter Egg Roll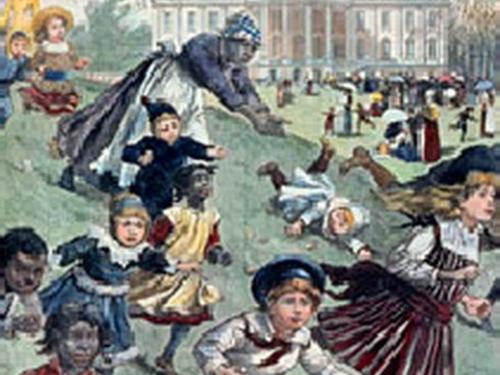 Be sure to join us each year
on Easter Monday at 11 am exactly
as we synchronize our event with the White House! For poster information, detailed egg roll and games info or to win a hundred dollar bill inside an egg take a look at our museum section,
The Presidential Culinary Museum!
Just
scroll down
and feel free to enjoy the video and film offerings of the event and details on how it all works! In 2014 and 2015 several healthy initiatives were added from the original programs from 2008 onward of Chef James Blakely "Ants on a Log" snacks, hula hoop and jump rope contests! Additionally, during the 6th annual event a massive 12 foot tall, 385-pound pink bunny chair was built for Peter Rabbit (complete with a five-foot long carrot) and the kids to sit in!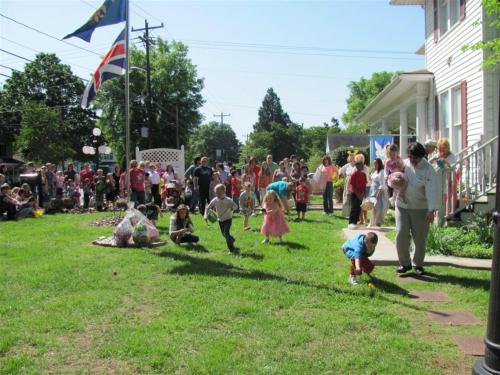 Thousands and thousands have enjoyed finding the $100.00 dollar bills in our eggs, cash and coins, candy and more!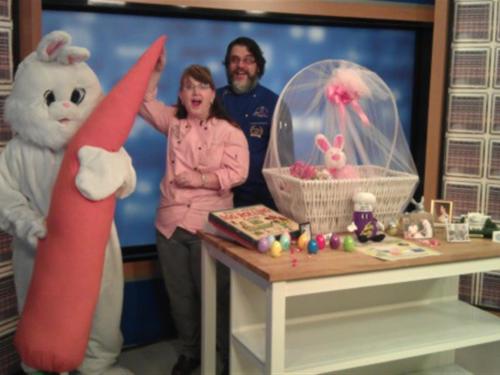 Free prizes and gift baskets are handed out each year and no charge to join in!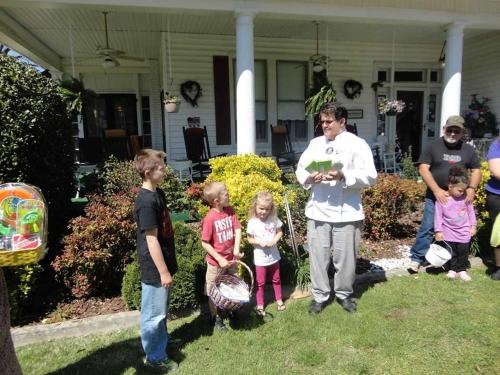 Chef Marti awards Hula-Hoopers prizes!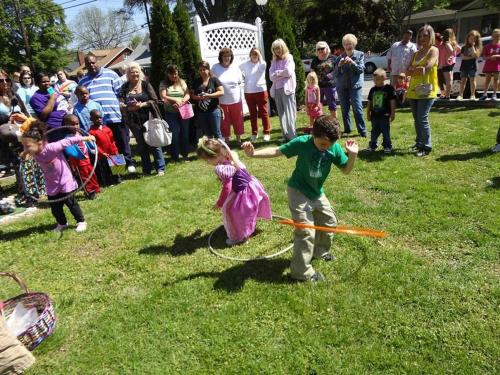 Physical fitness games take center stage as everyone is encouraged to, "LET'S MOVE!"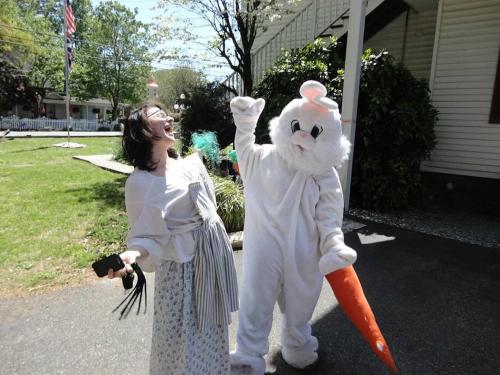 Sean Gallarini laughs aloud with Peter Rabbit and his five-foot long carrot.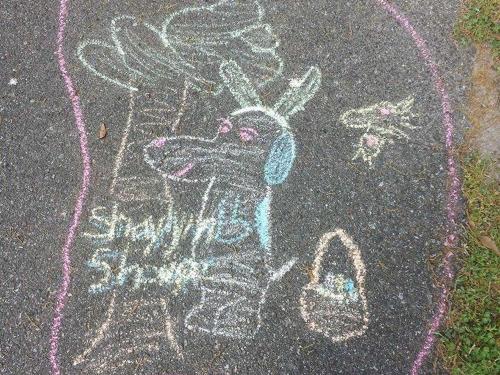 Kids enter the coloring contest each year for fun and prizes!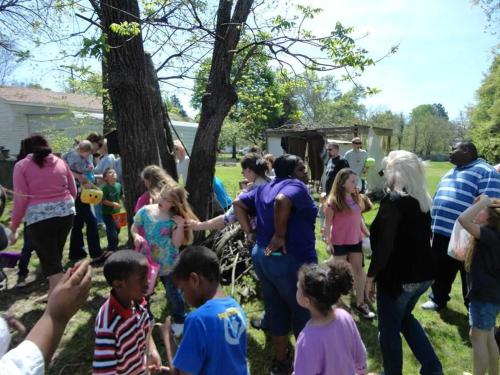 In 2014 the eggs containing $100.00 bills were hidden on limbs of trees inside special Monkey eggs!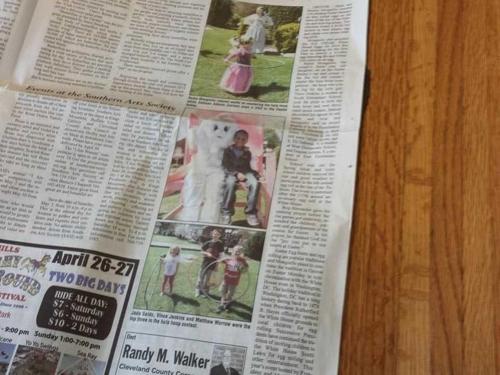 Families and the kids get featured on TV and in the news.