Guest Speaker at Events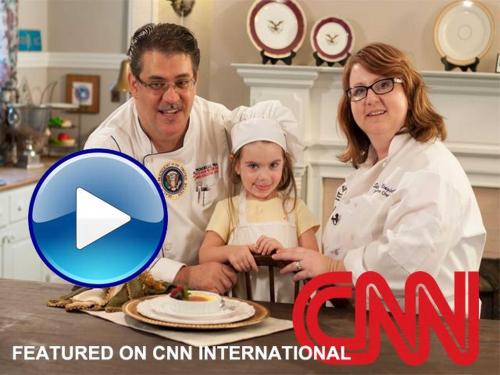 Click here to view video

Chef Marti Mongiello is perhaps an excellent illusionist and magician. Famed for fooling the Clinton's with his healthy kitchen magical acts and medical-based, illusionist-like cookery, he is highly featured worldwide on the TODAY show, NBC Nightly News, CNN, PBS, NHK TV in Tokyo & TV Brussel in the Capitol of the European Union. The most recent articles entitled, "Fooling Clinton," were featured on POST TV, in the Washington Post, The Times of London, India Times, The Australian, Yahoo Shine with millions of hits and almost shut down the Huffington Post website. He is the Senior Curator at The Presidential Culinary Museum and Presidential Service Center.
See more at one of his three his agent's websites, Sheldon Senek of Eagles Talent or call, to examine themes and programs offered. To speak directly with his entertainment attorneys and agents, Maria Plinio and Toni Ann Marcolini, please visit or call STE Originals Production Company. For high capacity draw to your event be sure to book early to get Chef Marti.
See the shows worldwide and watch video clips on stage live to 5,000 in attendance complete with other clients.
How I tricked the Clinton's (and got away with it all) – CheeseCakeGate
Medical and healthy cuisine and living a more robust life
Lessons in military leadership from the nuclear, underwater fleet
Cooking demonstrations
Serving and cooking in the White House
The Top Secret resort of Camp David Retreat and Conference Center
Non-profit fundraising dinners

Traveling from Charlotte, North Carolina.