Marti's latest 289 page book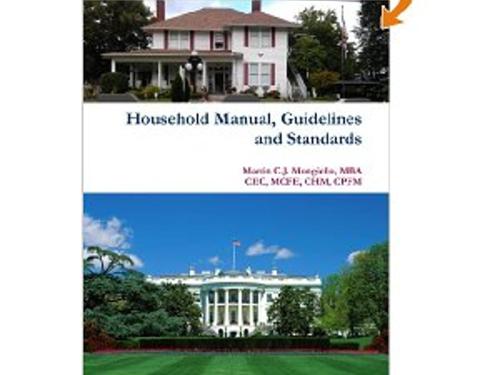 Order directly from Amazon for any tablet or device now.
How do you correctly hire and manage a leading Household Manager, Estate Manager, Major Domo, Butler, Au Pair, Nanny or Chef? What plans do they get and what should a Household Manual look like? Marti's newest book answers all of that and more and includes examples of system crashes, firings and more.
Kathleen Kennedy of the Star Wars empire (Lucas) felt comfortable enough to introduce Marti to her father - a former US Navy sailor when he flew in to help rebuild their home (featured in the book). Kathleen also had the largest ever collection of original manuscripts written by Jules Verne - and Marti redesigned her security systems to protect them. Later Marti saved the life of her daughter, Meghan, from drowning in Kathy Ireland's pool in Santa Monica.
Tom Hanks bought the newly refreshed home, recently, for 26 million.
Hiring smart means hiring the best. A + A = A. How qualified are your people? Marti moves forward in having his newest textbook utilized in the finest homes and estates worldwide. Being downloadable on Kindle and any other device allows for tablet use and modern review by interested owners. Only $9.95. You may find previous versions of Marti's book published as a textbook for as much as $300.00 on assorted websites. It has done extremely well being sold for e-reader with excellent reviews.