Renn's Dining Room for Private Parties - serving since 1948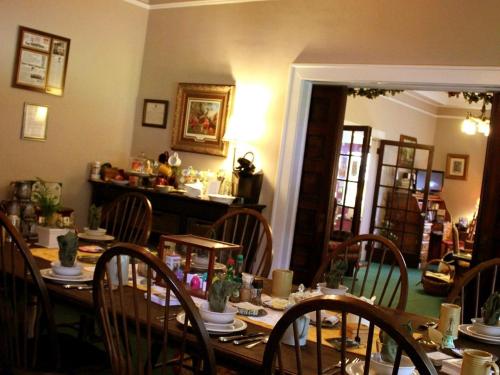 Join us for your next family event, business meeting or party!!! Don't forget, we are BYOB - so save a bundle!

WE ARE ONLY OPEN FOR DINNER FOR OUR GUESTS FOR SELECT NIGHTS, TYPICALLY WITH SPEECHES AND A BOOK SIGNING, BUT WE DO RECOMMEND A FEW TERRIFIC ESTABLISHMENTS TO DINE AT RIGHT HERE. OUR CULINARY INSTITUTE DAY CLASSES FEATURE LUNCH SERVED IN THE CLASS (INCLUDED WITH SALAD AND DRINK).
~
Family, group or corporate catered Luncheons and Dinners. Our caterer is Ms. Linda & Chef Marti at Carolina Crossing Restaurant!
CURRENT MENU IDEAS FOR YOUR CATERED EVENTS CAN ALSO INCLUDE HUNGARIAN, PRUSSIAN, ENGLISH, and RUSSIAN DINNERS: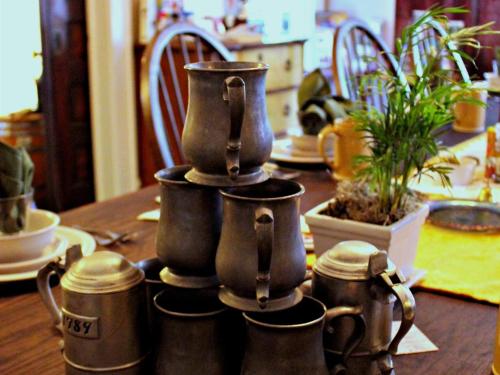 A SIMPLE SCOTCH-IRISH FAMILY STYLE DINNER! $79.95 per person
Imagine hiring the President's Chef and his family of Chef's to cook for you a traditional Fennel with Red Onion and Tomato Salad, Cottage Pie, Shepard's Pie, Corned Beef and Cabbage sprinkled with Malt Vinegar, Colcannon or Clapshot or hand fried flounder in batter with fresh chips (potatoes) and green peas, homemade Irish Soda Bread and Scottish Fruit Scones (sorry no Haggis tonight) and the famed Irish Carageen Seaweed Pudding. Extra 42% fat content butter, lemon curd, marmalade and other homemade jams, jellies and preserves. Gourmet Coffees and teas and Chef Marti's Home-made Scottish Shortbread Cookie Crust Apple Cranberry Crisp with churned Vanilla Ice Cream - plus 18% tip and 6.75% tax. A portion of your funds will be utilized for upkeep of the Presidential Culinary Museum.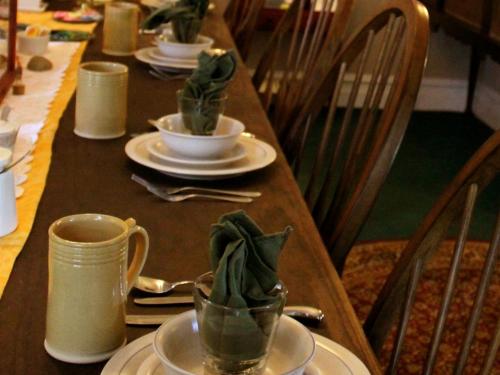 OUR TRADITIONAL GERMAN DINNERS $79.95 per person
Only when you stay with us, hire Chef's Marti, Stormy and JT enjoy our authentic Prussian Germanic Seated King (Konig) dinner celebrating the Hambright / Hambrecht family and their move from Prussia to America to help fight for and form a new country. Black Pumpernickel or Rye Bread, Spaetzle Dumplings or Potato Knodel, Beef Sauerbraten with Carrots, Celery and Onions and Gingersnaps Gravy or Weiner Schnitzel Breaded Pork Loin with hand cut potatoes and lemon, Assorted Grilled Sausages & Wursts, Red Cabbage Rotkohl & Sauerkraut, Cinnamon Applesauce, Gourmet Coffees and Chef Marti's Home-made Apple Strudel - plus 18% tip and 6.75% tax. A portion of your funds will be utilized for upkeep of the Presidential Culinary Museum.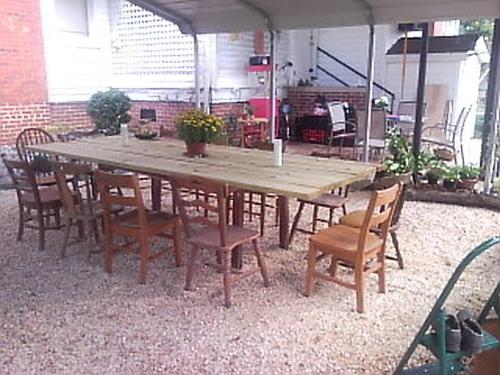 CATERINA DE MEDICI NEAPOLITAN RENAISSANCE OF ITALY $89.95 per person
Enjoy hiring three Chefs to be your personal cooks for an evening of culinary fun and artistry. Hand tossed Caesar Salad with authentic dressing prepared at table, Black Squid Ink Striped Ravioli stuffed with Herbs and Lobster and served scampi style with Shrimp, Scallions, Grated Parmesan, Chopped Parsley from our Gardens, Fresh Lemon and Caviar, Radiatore with selection of fresh Pesto, Vodka Gravy or Chef Marti's White Silk Alfredo Sauce, Softball sized Meatballs, Hearth Baked Rustic Focaccia, Chef Stormy's New Southern Panna Cotta in Strawberry Coulis with Valencia Orange Segments and Blackberries - plus 18% tip and 6.75% tax. A portion of your funds will be utilized for upkeep of the Presidential Culinary Museum.
We also offer colonial dining in our outdoor dining lounge for 16 people. Event maximum with tents is 2200 people on grounds. Inside the mansion maximum is 24 people seated and 80 standing.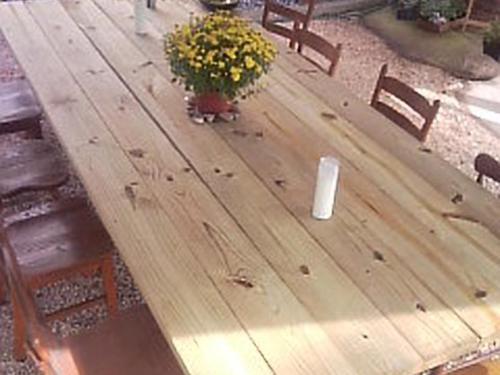 A White House or Presidential dinner of your choosing from any of the First Families. Please inquire. Also, a tasty Presidential style dinner we have been serving is below to review as is our suggested afternoon tea menu below in PDF
Click
here
to download Afternoon Tea PDF
Click
here
to download Dinner with Certified Executive Chef Marti Mongiello PDF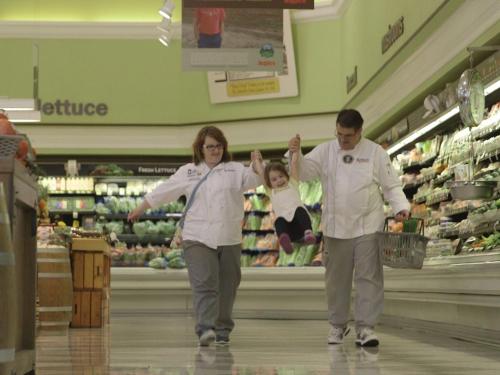 These menu ideas can be prepared in your home or catered by our sanitary approved kitchen owned by Ms. Linda of Carolina Crossing. A portion of your funds will be utilized for upkeep of the Presidential Culinary Museum.
Also ask about to see our heavy appetizer and gourmet pick-me-up parties. Enjoy international cuisine while dining on varieties of hor d'ouevres.
We have a $75.00 facility fee for teas & luncheons and 18% gratuity is added to all parties.
Luncheons and teas are $15.00 per person plus tax and gratuity.
Tours and historical presentations are $5.00 additional, per person.
Weddings/Parties can rent our facility for $475.00.
Some of our menu items come in contact with severe allergic reaction problems like shellfish, peanuts, gluten and wheat. We presently prepare close to fifteen different medical diets and programs. We are happy to accomodate your needs and desires for menu alterations or changes.

Have fun with us, enjoy discussions, watch videos, attend our action-packed events, dine and taste our foods and catch our daily blogs on our Facebook site!