Military Staff Rides for Kings Mountain & Cowp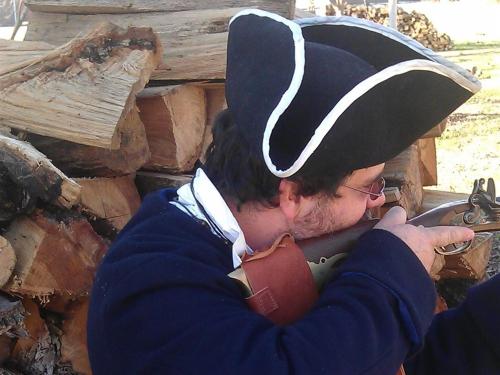 Staff Ride Information
A military staff ride is a group exercise of three distinct phases: preliminary study, field study, and integration. It is designed for further the development of officers, tacticians, armchair Generals, historians and non-commissioned officers, in which each participant gives a briefing on plans, orders, events, decisions, and individuals. They frequently take on the persona of one of the primary participants in the battle. Afterwards, his/her colleagues question him/her about that participant's view of what has occurred on the battlefield at that point.
By definition, the staff ride is to be conducted by the military participants and often with American Revolutionary War Living History Center (ARWLHC) and Experience staff/tour leaders and guides. We are most pleased to be hired for a nominal fee and offer many such programs yearly.
The following links give in depth information on the proper conduct of a staff ride and will help you prepare.
The Cowpens Staff Ride and Battlefield Tour by John Moncure
The Staff Ride by William Glenn Robertson
The Cowpens Staff Ride: A Study In Leadership by William J. Hourihan, Ph.D.
Conduct of the Staff Ride