Mongiello Associates Strategic Marketing firm
A successful, profit-results oriented group of traditional and digital marketers specializing in investment return, very high marks of consumer happiness, and UX/UI design:
"You helped put my websites into the top 50 viewed on earth." Philip Anschutz, owner of the Los Angeles Lakers, Los Angeles Kings, and venues including the Staples Center, The O2, London, Dignity Health Sports Park, The Chronicles of Narnia, Ray, and Joshua. Through AEG Live, he owns the Coachella Valley Music and Arts Festival.


"Working with BJ's Wholesale for only one month spiked their sales 76.1 million US dollars. While Year-to-Date sales increased by 600 million US dollars." Michael C. Mongiello, Jr. Chairman of the Board


"Your expertise in recipe creation and photographic layout for our magazine has been extremely, financially rewarding for us and was verified in our SEC filings." Sandra Breault, BJ's Wholesale


"We are very close to building our 300th hotel now in the US and just passing 40 years of experience in the industry with main project Director and expert, Don Bodin," Martin CJ Mongiello, Sr. VP of Hospitality


"Working with so many former White House Chefs is what thrilled us about having you in Sam's Magazine," Marta Magnoni, Sams Magazine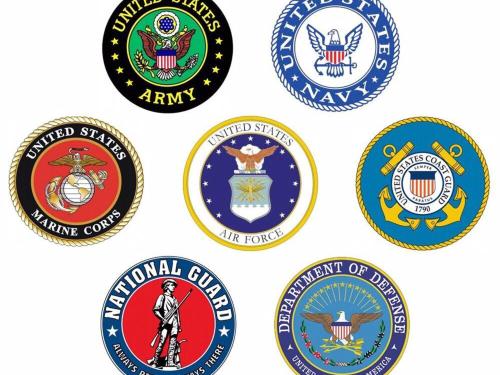 001 (704) 937.2940 v 001 (704) 490.9347 v Asia, America, Europe
LA - NYC - CHARLOTTE - DC - BRUSSELS - BUDAPEST - TOKYO - BURMA
www.mongielloassociates.com 301 Cleveland Avenue, Grover, NC 28073
Our Gift Shops, Spa Services, Hotel, Inn, Museum, and Culinary Institute
~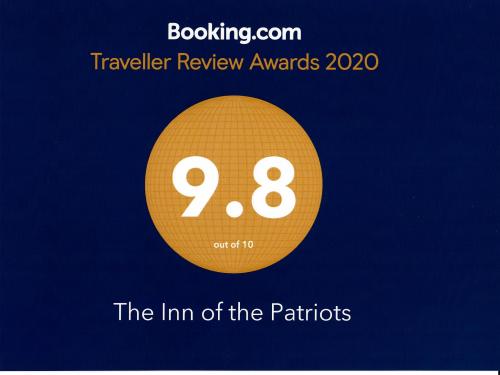 Mongiello Associates Strategic Marketing is a full-service marketing firm providing all classical UX/UI services as well as design, paper, and digital campaigns.
We also proudly assist fellow 1. hospitality / community / restaurant / resort, 2. food manufacturing with export sales, 3. cosmeceutical and spa, and, 4. entertainment (film, TV, radio, stage, book, SEO, digital and paper magazine) related companies in areas we also operate in - and own ourselves. We are highly focused on maximizing resort revenues. Therefore, our experience is directly vested in the truth of the knowledge of what it takes to win. AND, we operate inside of the mix on a daily basis, so we don't sell anything that doesn't excel.
Our billable rate is presently $78.00 USD per hour (for any Certified Master Level Associate (CMC, MCFE, etc.) and $50.00 USD per hour for assistants + per diem. Our six former White House Chefs are billable at $98.00 USD per hour for all projects.
Other agencies are more than happy to design so-called great ideas and programs and charge from 95 to 300 per hour (yet own nothing) - and will not bank payments contingent on your success. They get paid no matter if the solution, program or ad campaign works or fails.
And that makes us sick.
We don't get paid for failed programs, campaigns or projects.
We do this with a powerful command of branding, promotion, publicity, advertising, and marketing - leading to sales. We walk the talk. We live the talk. We are also contributors, incubators and on experimental program teams of some of the most powerful hospitality companies worldwide of Amazon, BookingSuite, Linkedin.com, AAA, LUX, Expedia, TripAdvisor, BedandBreakfast.com, Gannett, Groupon and Living Social.
The Mongiello and Galli families are famed in the strategic marketing business creating fonts (since Vesta Mongiello in the 1600s, brands, advertising campaigns, jingles, slogans, mottos, ads for newspapers and magazines, commercials, marketing and business plans for small companies and Fortune firms. "Since Vesta Mongiello in the mid-1600s creating fonts under Adachi - to cousin Anthony creating, "REACH OUT AND TOUCH SOMEONE," for AT&T, or, "NEVER UNDERESTIMATE THE POWER OF A WOMAN," for Good Housekeeping Magazine - our family has the DNA in its genes of creativity. We go back to the first advertising agency ever created in America's history - NW Ayer and Sons, in our hometown of Philadelphia, PA.
Drawing from direct ownership experiences in operating and owning (meaning we own them now - not previously) hotels, resorts, inns, restaurants and B&B's - we will help your property flourish and grow with love. We hold two Living Social world sales records and one Groupon world record. We hold numerous #1 awards in the lodging industry and have run and managed the world's most exclusive resort - The Camp David Resort and Conference Center as well as small inns and an 1500 room resort of the Bayshore's in Florida. Capital fundraising via private and public means for-profit or non-profit museums are a specialty. We own a museum, gift shops, cooking school, hotel, and inn. Business and marketing plans are a specialty of ours and published worldwide in Best Buy, Staples, Office Max +++.

Drawing from direct ownership of brands, inventing new items like Boca-chili, creating food articles for Fortune 1000 and Forbes 400 listed companies like our work with Metamucil Wafers and our manufacturing plant experience - we develop new brands, category extensions and fine-tune existing products. We increase profits to the multi-hundred million dollar mark with branding, advertising, marketing, promotions, sales team assistance, and publicity. Our slogans, projects, and jingles are known all over the world like our own Tony Galli, who created, "Never underestimate the power of a woman," or "Reach out and touch someone" or Marti Mongiello's, "Men don't need, want, read or use directions."
Entertainment production of film, TV shows, live stage shows, radio programs, magazines, ezine, digital content and books we have driven successful campaigns to financial profits. We keep our focus on the hospitality and entertainment industry to maintain a razor-sharp success rate. We've been on TV worldwide.
YOUR HOSPITALITY MARKETING FRIENDS AT MONGIELLO ASSOCIATES CONDUCT TRADE MISSIONS WORLDWIDE, EXPORT-IMPORT, CPG CREATION, AND SALES, HOTEL-INN-RESORT-FOOD MANUFACTURING-RESTAURANT DESIGN, PROPERTY MANAGEMENT, AND OPERATION WITH USPTO AND INTELLECTUAL FILINGS A SPECIALTY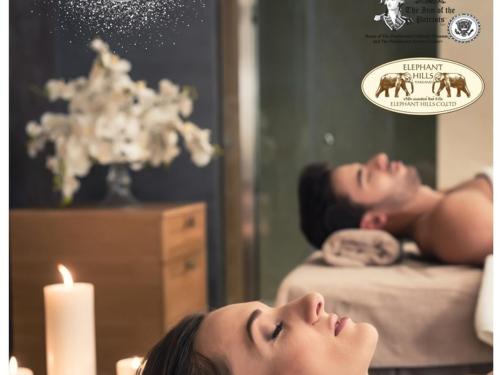 "Hallmarks of great marketing companies or companies that market great:
1. Achieving and keeping dominant market share in chosen significant niches - is their priority. They fully understand that the #1 or strong #2-market share in their niche is the fundamental common denominator of profitability.
2. Marketing superstars know that the #1-market share leaders almost always have the #1 profit, #1 awareness, strongest customer franchise and loyalty and highest prices. This allows them to invest more in market research, more in R&D, and more in gaining share advantage over their competitors.
3. Superstar's focus on market share as measured in units rather than sales dollars. They invest in market share utilizing some of today's profits for future market position.
4. Understanding the importance of market share leadership requires a sharp awareness of what business the company is really in—from a customer perspective—and what translates to for positioning and niches. That's why great marketing companies know their niche customer sand think about marketing strategy and then execute that strategy relentlessly.
5. Consequently, marketing superstars are constantly segmenting their markets into new niches, big and small, and executing their segment plans meticulously.
6. There is constant contact with customers. Superstars are open-minded. They suppress their ego. They observe customer behavior, changes in behavior and emerging customer needs. They do lots of listening. They hire objective outside professionals to give them honest answers.
7. The entire company is oriented towards marketing. EVERYONE in the company understands that marketing is the only renewing activity. Every employee values the customer.
8. In great companies, all top managers are customer – oriented, and they make sure all of the people they supervise are customer oriented.
9. All top managers regularly make calls on customers.
10. The whole company serves the customer, not just the sales and marketing people, but production, HR, financial, and research people as well.
11. Marketing superstars plan with absolutely clear measurable specific goals; not just short-term, one-year goals, but those critical to implementing strategic vision.
12. Manufacturing and marketing people meet often, once a week, to discuss costs, forecasts, production, new products, and new processes.
13. R&D is rewarded for commercialized successes.
14. There is a constant review of competitive activity. Superstars realize that competitors lurk and plot and want to steal every single customer.
15. Superstars invest more in the aggressive getting and keeping of customers than their competitors do.
16. Application case histories and successful customer incidents are constantly communicated throughout the sales forces.
17. The sales function is considered part of the marketing mix and overseen by a marketing manager. Great marketing companies understand that selling and distribution and advertising are not marketing rather they are marketing functions.
18. Superstars do not make decisions based on short-term shouts and pleas of the distributor or channel. Channels are not end use customers. Channels are channels.
Marketing superstars

19. See trade channels as partners, not customers.
20. Work relentlessly to create customer franchises.
21. Truly understand the importance of brand names and constantly work to keep the brand names known and untarnished.
22. Reduce uncertainty with meticulous homework and research. Superstars have a clear vision. They know what business they are in. They know what their customers want. They give customers what they want.
23. Seek lots of opinions, especially from current and lapsed customers, from the suppliers and from the people on the firing line.
24. Does not get surprised by changes in the market. Superstars usually influence the market.
25. Sells the dollarized value of benefits, not features, nor the technology.
26. Creates successful recipes by cooking together marketing data, intuitive marketing common sense, and contrarian ideas.
27. Prices products to value, not cost, and fearlessly sells that price.
28. Provide good, customized and consistent sales training on how to sell dollarized value.
29. Preserves opportunity money to take advantage of unplanned opportunities.
30. Are maniacal about product quality; and quality is defined by their customers, not by manufacturing or quality assurance.
31. Believes that only the good "Okay" customer is always right. Superstars work like crazy to find the right customer, to get lots of right customers, to get lots of the right customers and to keep all those customers.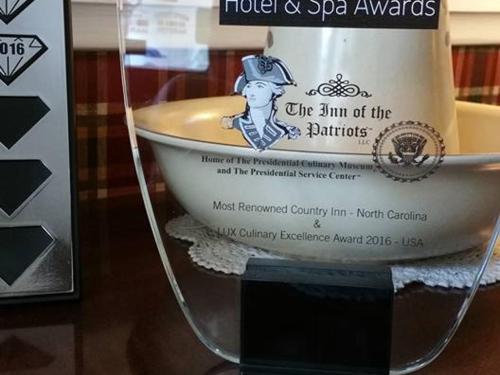 "How to Become a Marketing Superstar," Unexpected Rules That Ring the Cash Register, by Jeffrey J. Fox
To read how we help and what we use for our restaurant and lodging clients, read more...
How we GROW hotel, entertainment and resort clients, see more...
Our high-end paper marketing, postcard, greeting card, and LARGE card campaigns are accomplished via our underground android army and the US Postal Service.
Our advanced communication systems span global video calls and equipment.