Rolls Royce, Limo & Car Services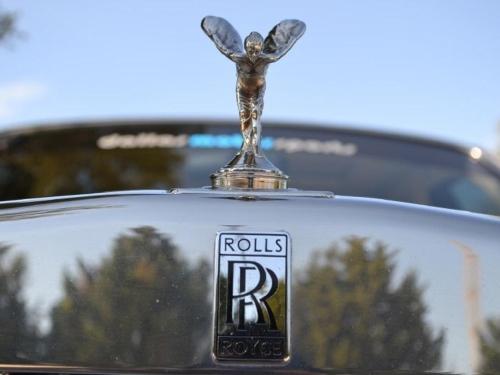 Chauffeurs, local runways and airport info

For your next arrival at the airport, while visiting local wineries or for that special dinner night - allow a white gloved Chauffer to open your door for you and make your event, or dinner, a very special occasion. One of the nicest things to do is have our driver take you around to our three local wineries after a visit to Kings Mountain National Military Park and the Tiffany's, Louis Vuitton, Michael Kors, Coach, Kate Spade, Mont Blanc and Burberry stores. Make a fun day of it and don't forget we have the only Mont Blanc store for several states around! We have Rolls, Bentley, Jaguar, Hummer, Lincoln, Equus, 300, full stretch limos of all sizes, a London double Decker bus, coach, Lincoln, Maserati, Range Rover and Trolley's.
Shelby, North Carolina, USA
Shelby-Cleveland County Regional Airport

Our local airport handles Bombardier Jets at a call sign of EHO. G4, G5 and G700 land with a maximum total weight reported (as of 2014) handled 65,000 pounds total.
The Shelby-Cleveland County Regional Airport accommodates corporate and general aviation via a 5002 foot by 100 foot wide fully lighted runway with full parallel taxiway (runway resurfaced in 2004). The airport has a terminal with restrooms, lounge, refreshments and pilot's lounge. In addition, the Airport has a Non-Directional Beacon (NDB – Frequency 417), All Weather Operating System (AWOS – Frequency 118.425 – Phone No. 704-487-0100), and meteorological weather station to assist pilots in approach landings and flight planning analysis.
Daily operations and flight services provided by the airport's fixed base operator (FBO) the City of Shelby. Hangar space, tie-down, and fuel available. Call for pricing and availability.
Shelby-Cleveland County Regional Airport, Woodson Field, 830 College Avenue, Shelby, NC 28152, Telephone: (704) 487-1161 *Fax: (704) 487-1160
Jack Poole, Airport Supervisor, Email: jack.poole@cityofshelby.com