Runway Design by Rania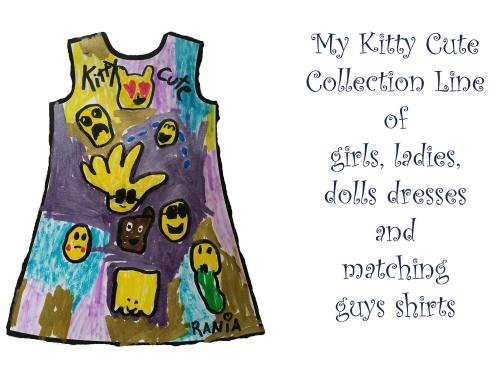 Clothing by the designer started when she was four years old. Featured is my Kitty Cute line, which was my first manufactured line ever delivered by the UPS shipping system. I draw and design all of my dresses alone and with no help.
Also, notice the ladies in my first-ever designs made with paper, safety scissors, and tape! My famous Orange/White Sweater dress is featured (left in the header above) and to the right is my Big Pepper dress with the stem made of green fabric sticking off of the left shoulder (above right).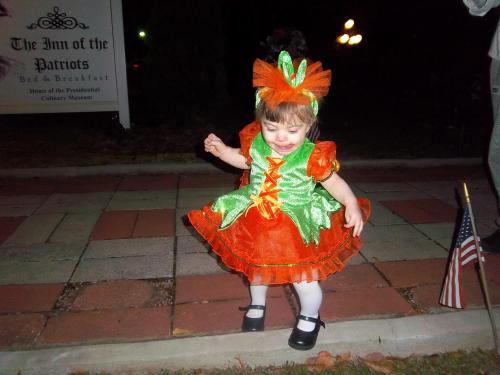 Hi, my name is Rania and I live with my mommy and daddy at The Inn of the Patriots! I started cutting and designing dresses at the age of four using my dolls, paper, tape, and scissors. I began sewing at five and was allowed to use a needle and thread at six. My dresses and clothing can be matched for any size, from a doll (like my American Girl doll here, Julie), to girl, to mommy. And I have a shirt for daddy - all in the exact same designs! 100% OF GROSS PROFITS GO TO THE CHILDREN'S MIRACLE NETWORK OF HOSPITALS. I'm forbidden from having any of the profits and all the work I and my team does is also forbidden from being paid.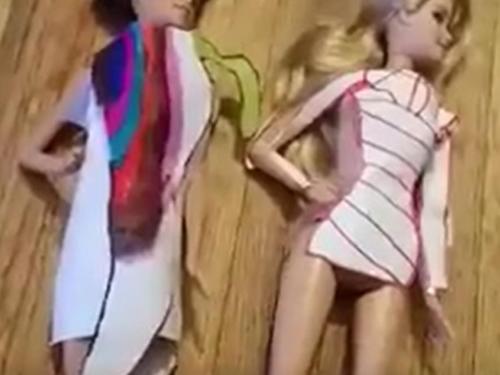 My first dress featured is from my Kitty Cute line and features Emoji's that I have designed and drawn. We ship in all sizes for dolls, girls, moms, and dads, please order below.
All kids dresses, or T-shirts, in 2, 3, 4, 5, 6, 7, 8, 10, 12, 14, 16, & 18 $69.00. Matching 18" Doll T-shirt (Compatible with American Girl® brand dolls) +$35.00.
All ladies' dresses, or T-shirts (for men and women) in XXS, XS, S, M, L, XL, XXL, & XXL $69.00. (Featured are two of my first-ever designs made with paper at four).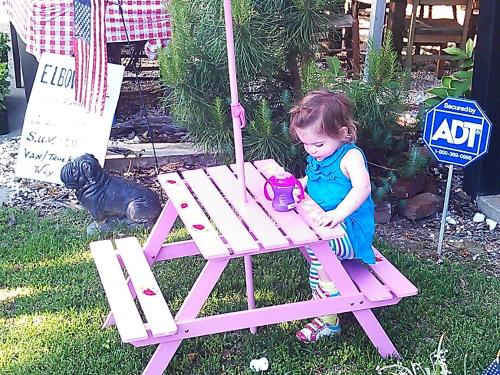 Pending how many shirts and dresses you order, shipping will be added for USPS Priority. Please allow 4-6 weeks for your dress to be made in your exact ordered sizes. I'm also looking to be part of any runway opportunity with kids wearing my designs and I host on the microphone the show. The objective is to raise funds for the kids' hospitals across the USA. Please contact me (yes, I am only a kid but will speak with you on the phone). (That's me at my gift picnic bench when I was so wittle - from Grandmom Marion).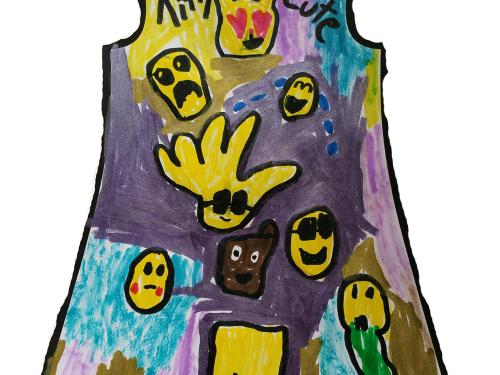 This is my Kitty Cute Line!
Dress is for a...
Specify what this is for
a beautiful girl
an 18" tall doll - like American Girl
a mommy's dress or adult lady
a daddy's shirt or friend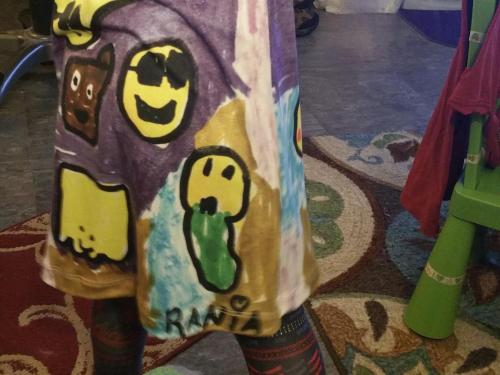 Featured left is one of my first designs! This is the back of my Kitty Cute Dress offered.
Fashion designs are created by Rania Isabella Mongiello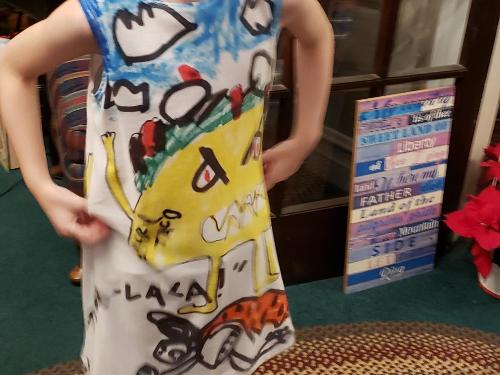 My newest, and second-line (shown here)
, showcases Captain Underpants! He's flying through the sky yelling, "Tra la la!" Feel free to specify which production line you prefer and the size. Don't forget, boys and girls can wear matching in Mom and Dad outfits along with all 18" dolls wearing their own dress.
I manufacturer and produce all sizes and ship worldwide.