About our Chefs and Innkeepers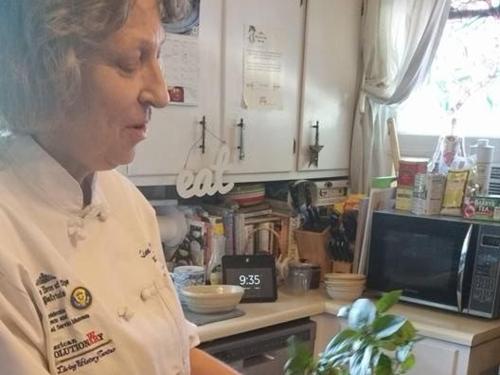 Inn Manager and Chef de Cuisine Kim Hambright (left) has worked with us for almost ten years!
She is studying to become a nurse with her four-year degree and is known across the world by our guests as Ms. Kindness. And her biggest fan is Princess Rania Isabella, who usually steals her yogurt!
Kim is a 2016 recipient of the Presidential Service Center Distinguished Service Medal.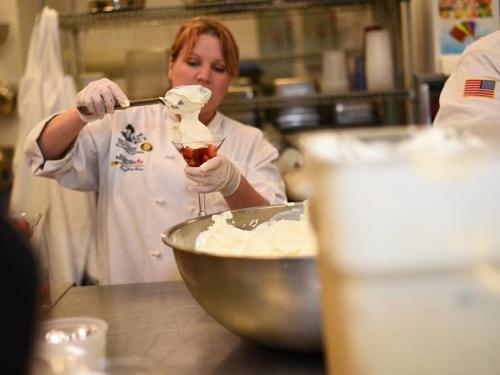 Sous Chef and Assistant Innkeeper Alicia Guinyard is proudest of recently cooking a dinner for Cystic Fibrosis in Charlotte. At Quail Hollow Country Club she helped us raise $567,000.00 in one night of working 16 straight hours! Alicia lives in beautiful Helena, Montana and enjoys travelling.
Chef Alicia is currently a Consulting Sous Chef and will be taking her exams to advance to Chef de Cuisine. She has six children and is also powering her way towards her degree. She remains highly recommended by The US Presidential Service Center.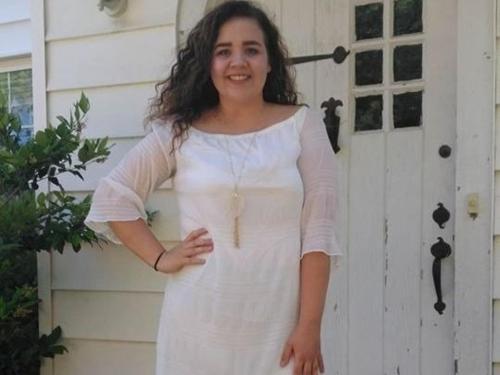 Host and Actor, Alexis Skidmore, has been an honor student for most all of her years in school and college. She finished her first college degree the same day she graduated from Kings Mountain High School, NC.
As an Actor, she has helped The American Revolutionary War Living History Center (ARWLHC) to herald and celebrate a number of historic occasions. These have included the black hero of the batte of King's Mountain, Ishmael Titus.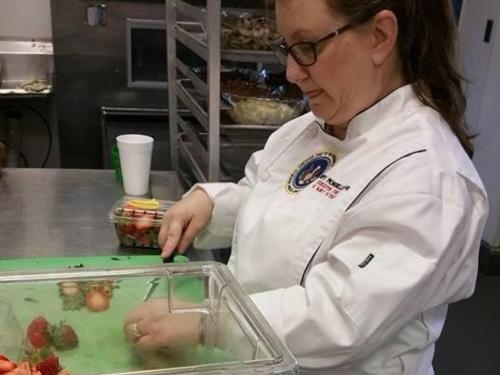 Executive Chef Stormy Mongiello has been cooking since she was the President of the F.H. of America in High School. 20 years later she's on stage doing shows to 500k attendees per day in San Francisco, the Arts-Beats-and Eats Fest of Detroit, the International Balloon Festival of Albuquerque, the New York State Fair, Makuhari Messe of Tokyo-Japan Show, the Taste of St. Louis, Foxwoods, the Jacob K. Javits Center, and in Seoul doing the South Korea Hotel and Food EXPO. To name a few. She holds a PHR with a BS degree in business from WIU.
See more here...
General Manager and Chef de Cuisine Kim Hambright
Asst. Innkeeper and Sous Chef Alicia Guinyard
Asst. Innkeeper and Sous Chef Kendra Hubbard
VP of Maintenance, Jerry Goforth of HomeSpectors
Alexis Skidmore, Host and Colonial Actor
Executive Chef and President Stormy Mongiello
Chairperson and former White House Chef Marti Mongiello
Hall of Fame Members, Ad Hoc Chefs and Innkeepers
Howard Liss, Entrepreneur of businesses
Sean Downey, Visiting Chef of international cookery
Kendra Hubbard, Host, Assistant Innkeeper and Chef