PR Office for The Inn of the Patriots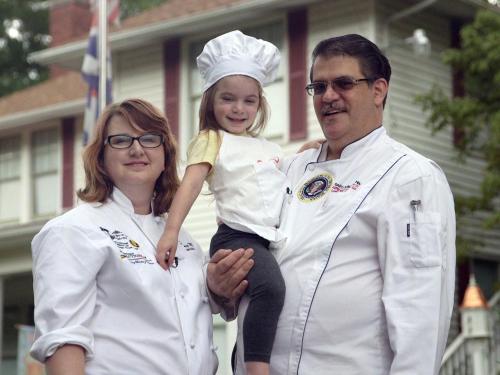 Please let us know if any help is needed. If you are looking for the Mongiello's entertainment attorneys, agents, commercials in .15 and .30 shots, television footage worldwide, or to book them for literary, keynote, film, or TV, please use the STAGE & TV SHOW page here, instead.
1. See their life story with films and photographs here (.pdf biography is below).
2. Charity work and a life of giving to others across the earth, working in shelters on three continents, raising money for non-profits, and bringing in as much as $567,000.00 cooking dinner in one night for Cystic Fibrosis. Businesses were never designed to make money and return immense profits to shareholders. The purpose of a company is a great trust of large funds to help the common good only.
3. Read the history of the town of Grover, NC, here.
4. See the history of the mansion and its role as a hospital, boarding house, inn, restaurant, and shops, through the years!
5. View the stars that came to make a Hollywood film named Hooch with hostages, gun battle, and breaking out windows to fire shotguns back and forth across the lawn. We also hosted Hunger Games filming locally including many enthusiasts!
6. Chef Marti, his wife Chef Stormy, son Chef JT, Chef daughter Rania, and cousin Chef Kim have won several Best of the Best World Awards. See the official Reuters world release.
7. The Charlotte Observer covered the inn's history since 1879.
8. Cleveland Now Magazine story by The Shelby Star and famed writer, Jackie Bridges in 2008.
9. We also have had a lot of requests for a copy of the excellent, two-page, Foothills Gazette Magazine article on our inn, culinary center, and museum. Click here to download PDF.
10. A biography on Marti and Stormy as hoteliers, accountants, and restaurateurs is here.
11. Proposed expansion plans to develop additional investment, equity infusion, and debt service for the estate and mansion with the disabled and injured military veterans project. The expansion website is located here with feasibility and research studies.
12. An article from London's LUX Magazine is featured here.
13. The three-fold, color brochure for the inn and museum.
14. Epicurean Charlotte Food and Wine Magazine - Carolina Craveable Magazine article on The Inn of the Patriots.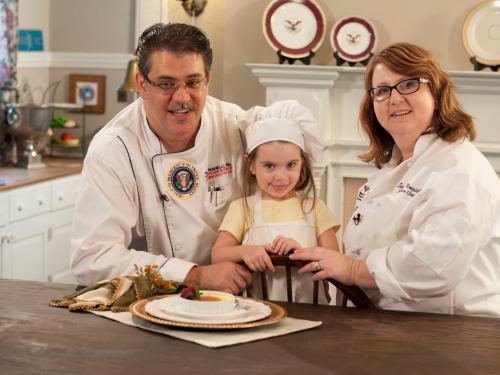 15. Click
here
for press quality, 300 DPI photos and logos for the various media outlets, printing, production, and authors needs.

16.
Additional articles in the
Washington Post, London Times, New Yorker Magazine, India Times, The Australian, USA Today, The LA Times, FOOD TV Network Magazine, on CNN, PBS, FOX, ABC, NBC, Vitaya Worldwide, BrusselsTV, NHK Tokyo
and hundreds of outlets can be assisted with by reaching us at our main address, by phone, or email. We are happy to help authors and bloggers, reviewers and inspectors to publish new content.



Over 500 room nights, cooking classes, tours, and funds donated to charities since 2008! Global Activism + Organic farming = A Responsible Business. A DISABLED US MILITARY VETERANS PROJECT USING FUNDS TO HELP OTHER VETERANS.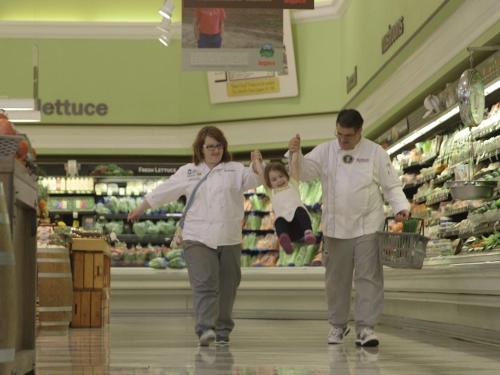 Helped raise $567,000.00 cooking dinner at Quail Hollow Country Club for Cystic Fibrosis Foundation! 16 hours of work. -Aidan Waite.
"Your food is beautiful!" -Katie Couric.
"Marti has a loving and fun way of making the most powerful people in the world happy. It's his special gift" -Hillary Clinton
"Marti and Stormy helped us at the Trump Companies with restaurant design and raising money for Stop Child Abuse Now (SCAN). They did a great job!" -Eric Trump and Gavin Arsenault
"We loved your cooking and just wanted to tell you personally," -Stephen Covey, Bill Clinton and Tony Robbins stopping by my kitchen.
"Amazing and tasty food" -Ann Curry.
Seen in The Washington Post, New Yorker Magazine, The Times of London, India Times, The Australian and over 160 newspapers and magazines across the globe.
Featured on CNN International (x2) and CNN Espanol with Gustavo Veldes.
Featured on FOX, locally and nationally owned stations (x4)
A featured prize on Wheel of Fortune (X5 times to 140+ million viewers) and a PBS television special.
Featured in FOOD TV Network Magazine.
World Winner - #1 for History out of 11,000 inns from BedandBreakfast.com.
Best in the US Southeast from BedandBreakfast.com.
AAA Two Diamond Award, year after year (ineligible for any higher award due to size). In 2018 also received the AAA Diamond Award for Best Housekeeping.
LivingSocial #1 World Sales- Record Holder (2x), Living Social Escapes - small inn category.
Groupon #1 World Sales Record - B&B category.
NC Green Travel 3 Dogwood Blossom Winner! (The highest green award in our state).
1st Place Cleveland County Fair winner for our Dolley Madison Cranberry Orange Marmalade! Largest fair in the state of North Carolina.
LUX Magazine awarded Most Renowned Country Inn - North Carolina 2017 & 2018, LUX Culinary Excellence Award 2016 from LUX Magazine of England.
Small Business of the Year E10 2013 Awardee from the Cleveland County Chamber of Commerce.
2017 - 5 out of 5 on Hotels.com - Real Guest Reviews 100% Recommended by Guests for 2017 and 2018 - Expedia.com award for The Inn of the Patriots
Testimonials, Media Advisories, News Releases, and Press Releases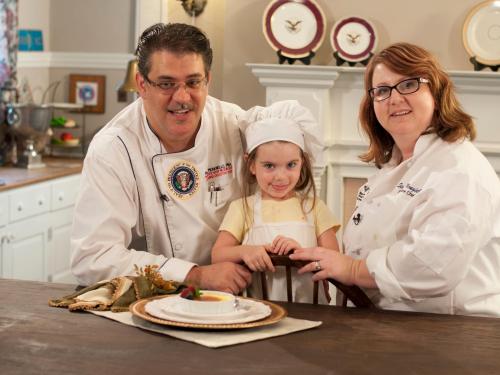 Media Advisories, News Releases, and Press Releases via our Press Room. The last 24 releases over the years are always archived.
You can sign up for our once a month newsletter, right here.
"Concierge services and hospitality rated as "the best we have ever had in Paris, NY or Tokyo," -John & Amy
"A cute little mansion, definitely not a luxury getaway at the Peabody, just a wonderful place to relax. Adorable! Excellent food, but not gourmet rich." -Frank & Joanne
"I've had enough of gourmet everything and the Ritz in Paris for $900.00 per night. We wanted something simple, with history to sink our teeth into and we got it with tasty food!" -James
"Evidently thousands of us out here love, love, LOVE this place! If you're an angry, little person looking to turn yourself into a "reviewer," then stop in here and rip this place open on the internet when you get back home. Although we've never met, we can tell you'll hate it - already. But, we'll be back for sure! -John and Gladys
"If you drive a Ferrari and are looking for nouveau-riche, ultra-sheik accommodations, this loving home is not for you. I read a few of the freakish comments from people that disliked this family and their stay. It only peaked my interest FURTHER!!! Rather, it's a quirky, little place that is amazing and caring!" -Amy
"Mr. Mongiello, I just wanted to take a moment to say Thank You. My sister Claudia and I had the most enjoyable time at your Inn. We took a chance since you were newly opened and stayed 2 days in April. We both felt like we became part of your family. I still find it hard to believe that you dear sir are a Yankee from Philadelphia and not a native southerner. I have never been treated like such a lady as during our stay at your inn. Claudia is still raving to our friends about your cooking. We will be coming back in the fall so please make sure to have a room for us the weekend of the Kings Mountain Reenactment in September - October. Our husbands may enjoy tents, but we would rather enjoy your hospitality again. May God bless you and your wonderful family." -Elmira Pritchard, Richmond, Virginia
"Marti and Stormy, Thank you for inviting Ray and I for your fabulous dinner. Looking forward to seeing you & Stormy again." -Mickey Crowell, Kings Mountain Historical Museum Foundation
"The Inn was a most wonderful place, Stormy, Marti and JT you guys were the perfect hostess and hosts. We're looking forward to our next stay, maybe in early winter. What a wonderful getaway we had! Your Inn is one of the most comfortable I have ever stayed in and so many available services on site. Having an in-house spa put you over the top for me. I was treated like a Princess and Jesse Ray like a KING - Royalty!" -Peggy and Jesse Ruffin, Wilson, NC
"Fun-filled, eclectic stuff all over ~ it took us days to laugh our loving way through seeing everything. I've never been to a place like this, nor listened to such knowledge before about our history and country." -US Army Officers