Open Positions in Hospitality - Household Managers, Estate, Hotel and Club positions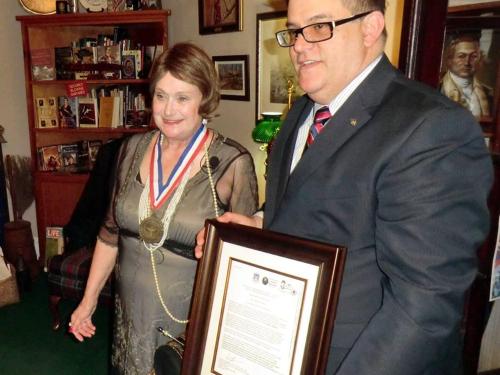 ALL PRICES ARE IN USD
DUBAI/PRIVATE - 3 BUTLER AND 2 CPP
Private family looking to bring on three additional staff to help and serve. New roles, never filled before. Staff expanding and flight or yacht ready. Due to demands and schedule expect to only be able to withstand routine for a two year run so is willing to pay Butlers up to 120k and CPP's 160k. This position has varied from year to year as we continue to fill it.
OUTSIDE LONDON - FARMER and an assistant FARMER ON A PRIVATE FARM. Can be a couple of any genre - LGBTQIA welcomed.
Providing organic, natural vegetables and fruit for the estate and household. Prefer 10 years+ experience. 120k per annum and home to enjoy.
SANTA MONICA/LAGUNA/PARIS/ASPEN - Butler able to cook or gather foods to assemble for a family of five. Can even purchase healthy foods from a restaurant and simply plate/heat them when the time comes. The family enjoys having someone around who can deflect, screen, intimidate, question, interface, block, protect if need be at all times. Fidelity and loyalty in the face of a bribe essential, even when offered $80K cash in a backpack, of which you will be tested to judge reaction during employment. Capable of travel on pretty set schedule yearly with little sporadic surprises. Security Guard element needed to protect family and valuables when around them or during travel only, requiring a polygraph, psychometric testing and Lexis Nexis full background investigation (paid in full by employer). You will work with two other Guards and Butlers. The family does not have an active public profile nor any known threat due to public face or high visibility star status - a simple family, rather quite unknown. 150K per annum and all lodging, meals, per diem provided.
TRYON ESTATE, NC, COLUMBUS, NC - House Manager - 100K. Prefer 20 years+ experience.
UPDATED - MILAN, ITALY - PARIS, FRANCE - HONOLULU, HAWAII - NYC HOMES - new SAN FRAN HOME, EXECUTIVE TRAVEL COMPANION, AU PAIR, UNDER-VALET
Candidly, this high travel family explains themselves as, "we outta be on TV with the way my wife acts, in her own bitch show." "She's a flashy, Italian American goddess on wheels and prefers that staff realize they will never get things right, its in her nature to give folks a good strip down and rip them apart. A lot of our therapy sessions weekly deal with her release onto others as shifting anger since she knows "I" won't tolerate it. My eruptions on her are like missiles being fired back in a full out attack! We both think a smart, savvy manager who looks her right in the eyes and doesn't flinch would end her behavior - but we can't find anyone with the guts to show the power and be strong. Even she says this is what she needs, not another houseboy staring down at his shoes." This family curses heavily, drinks and uses casual drugs that are legally allowed in established countries, like Amsterdam. The wrong kind of Household Manager will quit or fail within one or two weeks. Due to the established nature of how they prefer to lead their lives we continue to work with them weekly (on that and some owner training) but realize the established pay rate we have negotiated with them is designed to compensate and put up with such personal traits - that are changing a bit, but will never change completely. Willing to pay for a real man or real woman as the manager. In this position, telling your boss to go to hell will not get you fired, perhaps applauded. The best candidate will not mind the hot-headed Italian nature of an Italian family (yelling and swinging hands around can be considered normal just while talking as friends), Americanized cursing and American slang or the chintz and low class of high-school graduates having hit the lottery for over 200 million USD. A strong desire to learn how to be more classy, set tables, decorate and learn about such things exists, just not from a snobby butler. Salary 170k per annum.
We do not conduct mass placements per year. On average we conduct 20 placements per year and work with homes to create secure, reliable and stable work that lasts for a lifetime. Our placements do not, "come and go," or take other positions unless they are to remain in the family. We generally don't advertise here for positions so if checking and you don't see many jobs available it is because we really don't need to advertise. Most of our families know us and have met with us, we require all new families to do so and enter our system. The majority of our candidates are former US Secret Service trained or military retired.
~
Candidates, owners, and staff can email Mr. Martin CJ Mongiello, Vice President at marti@laurelplacement.com or call us anytime.