Common Questions: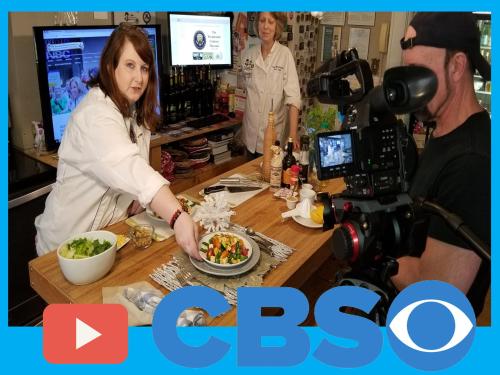 Read more praise in the media about us or watch us on worldwide TV
~
Do the agencies you are speaking with presently run an entire mansion staff themselves - on a daily basis? What hotels and inns do they also own and control daily? Do they even work in the field everyday?
DO THEY WALK THE WALK AND TALK THE TALK? Their typical answer is: "Well I was xxx and xxx, but now we just run our placement office (and want to charge high fees to the rich...)" "We don't actually work in the business anymore...and we have never owned a large estate ourselves or own and run a large inn. But we sure have worked inside them!" - NOT A GOOD SIGN. Our typical answer is: "Yes, of course, we do and have a global Zagat rating of 26 and other #1 world awards. We pride ourselves on running a placement agency, full-sized school and real inn that cooks, cleans and polishes every day of the week. All of our placement managers and recruiters are also nannies, mannies, and chefs and have numerous international certifications working on placements for estates daily. We can stay abreast of all the latest technologies and equipment like in-home dry cleaning machines and more since we walk-the-walk and talk-the-talk.
Do they recruit people out of work and jobless for years - or who are recently fired from other estates, clubs, and resorts?
Of course, they do, and they are counting on you not asking, after all - you cannot do that, can you? And they will send you anybody, anytime and for any reason. They don't care who you pick, as long as they get that commission check cashed - before you find out the truth. We don't - we propose people who are professionally employed and doing excellent work right now at resorts, estates and other beautiful inns with bosses that love the work they do. Their bosses are also willing to speak with you on the phone about them. A rare find in today's environment! Look for all of the lies and wrong signs when talking with other agencies.
What world certifications do they hold - awarded by the most well-known organizations like The World Association of Chefs Society, American Hotel Association, and International Food Service Executives Association?
Certifications that they "hand out" and award don't count if they have given it to themselves... Ask them, "who created that certification behind your name? Is it for life? Do you have to recertify continuously? By the time you get done, they will be shaken down, embarrassed or have to get off of the phone quickly. YES, every industry is filled with scams and preying on the rich is certainly an old sport of former, angry household managers. Bernie Madoff, "MADE-OFF" with a ton of dough from many rich friends he ripped apart. What degrees do they hold and from which universities? ASK THEM. Do they print their certificates and emboss them in their offices???!!! Once you start asking the RIGHT questions, you will be calling us faster than you ever thought. ARE THEY JUST INTERESTED IN MAKING A HUGE FEE OFF OF YOU? "We have the certifications that we print out and award on fancy degree paper that we buy at OfficeMax, we even emboss these and put a gold sticker on them..." BUT ANYONE CAN DO THAT - can't they? Watch out.
Do they serve daily and expose their agency to reviews globally?
WHERE ARE THE ZAGAT, GOOGLE, MICHELIN, TRIPADVISOR AND BEDANDBREAKFAST.COM REVIEWS ON THEIR AGENCY, THEIR RESORTS AND INNS THAT THEY OWN???
Their typical answer is: "We don't allow clients or guests to consider us or put comments online about our service standards, how well our agency does or how good our people turn out to be...we keep the rich entirely in the dark and just send out more folks for them, and we get these huge fees... After all, if we subjected ourselves to reviews, we would be exposed, and the rich would find out about the truth..." INTERESTING. Our typical answer is: "Of course we encourage and have reviews on our agency, our school, and our inn. After all, all three are intertwined as one. Without reviews, how can you find out how clients feel and make yourself better?"
Do they teach the standards of service and license graduates?
OR JUST FILL HOLES FOR HUGE FEES? IS THIS THEIR ANSWER?
"Let's face it, the rich are never happy, (that's what they say in private) we just keep sending folks to them and after a year or so they fire them. We've gotten quite used to making huge fees off of the wealthy and creating chaos in their clubs, resorts and families via instability... Plus they can blame themselves since they fired the person, but never us, for sending someone who wasn't right for the job or even had the real skills to make them happy!" That is not our standard, but we have figured out why we are the only placement agency of our kind on earth.
Will they give you the entire fee back after six months if you terminate the new hire?
ANOTHER SIGN TO LOOK FOR... JUST START ASKING THE RIGHT QUESTIONS or CALL OUR PLACEMENT EXPERTS TO HEAR THE RIGHT ANSWERS 704-937-2940
IF YOU ALWAYS TELL THE TRUTH - YOU DON'T HAVE TO TRY & REMEMBER WHAT YOU SAID!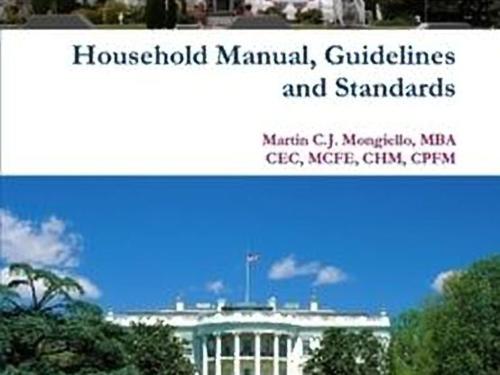 Our students train daily in a live atmosphere of service, cooking, cleaning, errands, personal assistant duties, landscaping, gardening, elder and pet care, childcare, computer accounting, and maintenance. We place couple teams, nannies, companions to seniors, chefs in resorts and hotels, ranch managers, sales managers, private retreat managers, groundskeepers, household managers and estate managers.
Training is like the TV show of Downton Abbey; perpetual. Always keeping the knives sharp in the kitchen for a dull knife is more dangerous than anything. Learning and studies are constant and ongoing whether learning about new in-home dry cleaning machines and how they operate or new inventions to clean silver, brass or jewelry. The world of service is not stuck in the 1900's! When looking for a modern-day professional, you will be tasked with an ever-growing need for understanding computerized functions, CCTV, alarm systems and digitized stereo, in-home theater and HVAC modules.
And since we wrote and published the most authoritative book ever, you are guaranteed to be receiving the finest trained, modern-day professionals. We also always meet with our families and are not insistent on only placing our graduates. Often we are flown in to help a family, club or resort streamline things better or just fine tune a great staff they love, but who needs a few pointers - everyone does not need to be fired. And many affluent families and GM's feel that way.
Other times, we are flown in to conduct private interviews and evaluations discretely. Often, these interviews are held for two days in a hotel to avoid any candidate knowing who the family, club or resort is. Finalists can be filmed and then even meet with the owners if such is desired. This level of our expertise and professionalism has been found to be very helpful.
We also are being called on more often than ever before to help architects build service into new, super homes and resorts. Much of the secrets of service are not known to new money families if you have never grown up as a servant yourself and worked all the way up to Household Manager. Thus many multi-million dollar estates, resorts, and clubs are dysfunctional in design and end up contributing to the mania of improper service. The whole purpose of getting rich was to enjoy it and to have an excellent team of staff! Likewise, as Doctor Steven Covey always says, "you know, no one gets up each day and says to herself, "I can't wait to go to work today and get it wrong!" "Everyone wants to get it right and make their boss happy. It is inherent in humans behavior."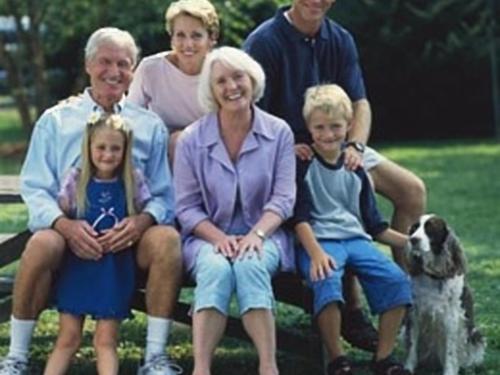 Here is where we come in, not only do we place the right staff at the right time, but we can help a team member that the family, club or resort management adores to become better in areas they have never been trained in. You wish that Maria could learn to manage and lead others? After all, the kids and everyone loves her so much and her cheerful personality! Many think she is too stupid. Well, she actually can.
You say Attila came here from Belarus and became a citizen and the club members think he is "cest fantastique?" But he just is not the best driver when it comes to the safety of the club members or security. We can change all of that. We would much rather help a team staff member become better and promote from within than hire all new people. You believe in them - so why not let us fly to you, and we will "grow" them! We also deliver curriculum via the internet on SSL server classrooms. Textbooks are shipped to all students or downloaded to a tablet.
And remember, you'll be calling a real mansion with real students and graduates, a team staff in real offices working to make guests and owners happy every day of the week. Remember, most placement agencies are working out of basements, side offices in homes or porches and have fake, virtual addresses purchased by "office prestige address companies." Buyer beware of high fees and revolving door placement agencies who do not care about the family, club members or the resort. Ask them, "can we visit your buildings and meet the teams in your offices or see your operation in full swing serving people each day?" You can even visit us and decide for yourself as to the enjoyment of the food and cleanliness - or interview new staff, here. Presently, we are the only placement agency on earth that holds themselves to such high standards.
The best candidates, worldwide - no agency can offer OUR LEVEL of candidates... Former White House, VP, US Secret Service, US Military, US Embassy & Camp David household staff...88% of our candidates are military retired with a security clearance, DNA-drug and fingerprinting on file with the FBI, have a lifetime retainer, medical, dental & 401k benefits...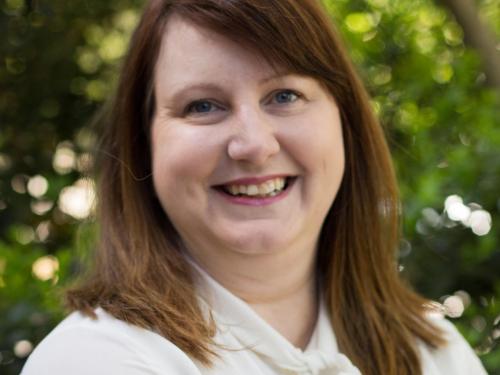 Our Estate, Household, and Resort Management (Manager) placement service are the first in history to offer a unique approach to qualifying managers. We are the only service in the world using this proprietary system (patent pending). Here our candidates fulfill long-term function with families and resorts by creating genuine relationships. Happiness and families that love to come home abound. They know that their Manager has taken care of their home or properties with love and respect. Their greatest desires are often fulfilled before they are even able to verbalize them.
"Every placement agency in the known world utilizes the same systemic approach - are you ready to experience the difference? Have you had much staff over several years, and they never last for five, ten, or 20 years? Are you tired of the high, "fees," and the promises that are broken from other agencies?" ~ Ms. Stormy LeAnn Neal, BS, PHR, SHRM-CP - President, a member of The Society for Human Resource Management