Doctor Dean Ornish, Anne Ornish, and the Preventive Medicine Research Institute (PMRI) Lifestyle cookery and cooking classes are available - and our specialty. Dr. Ornish is a noted columnist previously for Newsweek and Readers Digest, the New York Times #1 best-selling author and author of numerous other best-sellers worldwide. A recent article featured in Forbes magazine can be seen here, with Pathways Of Nashville, TN.
A friend of Chef Marti, Doctor Dean, is the only program to have ever scientifically proven his plan will make you feel better, live longer, lose weight and gain health.
Additionally, Doctor Ornish and PMRI have had their lifestyle system accepted by Highmark Blue Cross & Blue Shield. The Dr. Dean Ornish Program for Reversing Heart Disease® is available to most Highmark members and involves lifestyle modifications designed to benefit people who either have been diagnosed with coronary artery disease or who are at risk of developing the condition. The program's effectiveness is due to the combination of its four components, which address the principal factors that contribute to coronary artery disease — diets that are too high in fat, lack of exercise, unmanaged stress and the lack of fulfilling social support.
There are a lot of excellent programs towards a healthy lifestyle. Please contact us if you are interested in a cooking seminar, live show or eating the way - you like to eat - while staying with our Chefs.

Order Doctor Ornish's many books here (Our Licensed Amazon store)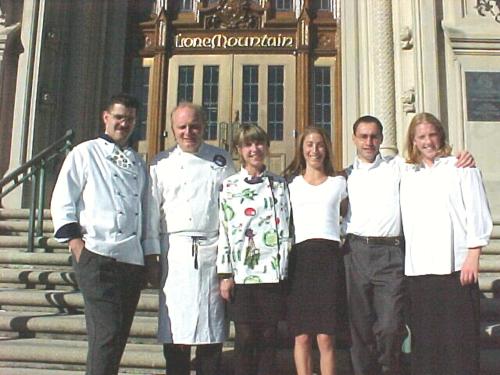 Chef Marti (left) speaking at the University of San Francisco, CA. Chef Jean-Marc Fullsack (second from left) invited Chef Marti to do a presentation of sushi making having lived in Japan for many years and when he was cooking for the United States. Chef Marti is shown with several other USF Chefs and hosts.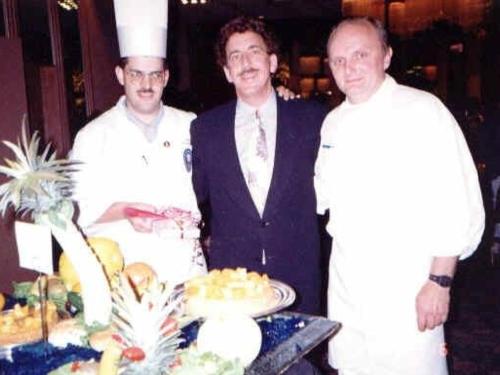 Chef Marti celebrates some of his garde manger at a massive buffet inside of the Claremont Resort and Spa, Oakland, CA (Berkeley Hills). Doctor Ornish (middle) and Chef Jean Mark Fullsack (right) also hosted Chef Hubert Keller, Chef Herve LeBiavant and Chef Joyce Goldstein (whom Marti worked with) for a special dinner at Fleur de Lys and The California Culinary Academy - an affiliate of Le Cordon Bleu. Chef Marti also provided a speech and presentation at The California Culinary Academy having also completed lectures at The Culinary Institute of America, Johnson, and Wales and The Art Institute of Miami and Denver.
Chef Marti (left) is one of only a dozen chefs ever allowed to learn the kitchen cookery methods of Doctor Ornish (center) and Jean-Marc Fullsack (right) via the White House Military Office - while working inside the massive kitchens of the famed Claremont Spa & Resort in Berkeley, California. He is presently working on healthy cookery in conjunction with the study of DNA to influence disease mitigation and control, illness correction, gene expression, changing your genes, chromosome study with www.23andme.com towards future breakthroughs of elimination of illness, disease and challenges. 23 and Me is the most massive genomic database on earth. Chef Marti and Chef Stormy both have been coded.
Years in Genetics
As we look forward to new genetics breakthroughs, we are proud to highlight some of the milestones at 23andme.com. From the Precision Medicine Initiative to the new 23andMe product experience, the conversation around genetics has never been stronger. Take a look at some of the highlights in the world of genetics, what we advocate with Dr. Ornish, where we are working in nutrition/fitness/stress management/love/support and more at 23andMe.
The White House announces a new "Precision Medicine Initiative," opening the door to preventing and treating disease using patients' unique DNA.
23andMe receives authorization from the FDA to market its Bloom Syndrome carrier status report - a first for any direct-to-consumer genetic testing company.
Social media is abuzz with stories about "The Dress." Research reveals that whether you see white/gold or blue/black may have something to do with how old you are and where you grew up.
Several pairs of brave twins suffered to help scientists answer the question: "Why do mosquitoes like to bite you?" Your genes matter.
23andMe collaborated with the Lupus Research Institute and Pfizer to launch a new genetic study of lupus. We have two chefs here, with family affected by Lupus. The Lupus Research Study aims to gain a deeper understanding of the relationship between genetic, environmental and health history factors to ultimately find a better way to treat lupus.
23andMe reports on a genetic component to misophonia, a condition where common sounds made by other people - such as chewing - trigger feelings of rage.
Research published in Nature identifies the first two genetic markers reproducibly linked to depression.
A simple, non-invasive approach is developed to identify people with Parkinson's disease - using genetic data in combination with other demographic and biomarker information.
Scientists in South Africa discover the fossilized remains of a brand new human ancestor, adding to our understanding of human evolution. What can we learn about this new species?
23andMe launches the first and only direct-to-consumer genetic service that includes reports that meet FDA standards.
Researchers at the University of Cambridge, using data from 23andMe, find that puberty for both boys and girls is influenced by many of the same genetic variants.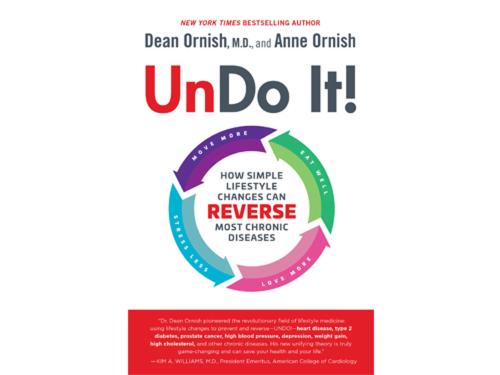 Be sure to try Dean and Anne's new book!
Order here at Amazon
. Fight cancer, diabetes, heart disease, weight gain, and even the aging process itself with one simple, scientifically proven plan to reverse disease—as well as prevent and reduce symptoms—from the world-renowned pioneer of lifestyle medicine.
Dean Ornish, M.D., has directed revolutionary research proving, for the first time, that lifestyle changes can often reverse—undo!—the progression of many of the most common and costly chronic diseases and even begin reversing aging at a cellular level.


Medicare and many insurance companies now cover Dr. Ornish's lifestyle medicine program for reversing chronic disease because it consistently achieves bigger changes in lifestyle, better clinical outcomes, larger cost savings, and greater adherence than have ever been reported—based on forty years of research published in the leading peer-reviewed medical and scientific journals.


Now, in this landmark book, he and Anne Ornish present a simple yet powerful new unifying theory explaining why these same lifestyle changes can reverse so many different chronic diseases and how quickly these benefits occur. They describe what it is, why it works, and how you can do it:


• Eat well: a whole foods, plant-based diet naturally low in fat and sugar and high in flavor. The "Ornish diet" has been rated "#1 for Heart Health" by U.S. News & World Report every year from 2011 to 2017.
• Move more: moderate exercise such as walking
• Stress less: including meditation and gentle yoga practices
• Love more: how love and intimacy transform loneliness into healing
With seventy recipes, easy-to-follow meal plans, tips for stocking your kitchen and eating out, recommended exercises, stress-reduction advice, and inspiring patient stories of life-transforming benefits—for example, several people improved so much after only nine weeks they were able to avoid a heart transplant—Undo It! empowers readers with new hope and new choices.


"The Ornishes' work is elegant and simple and deserving of a Nobel Prize, since it can change the world!"—Richard Carmona, M.D., MPH, FACS, Seventeenth Surgeon General of the United States


"If you want to see what medicine will be like ten years from now, read this book today."—Rita F. Redberg, M.D., editor in chief, JAMA Internal Medicine


"This is one of the most important books on health ever written."—John Mackey, CEO, Whole Foods Market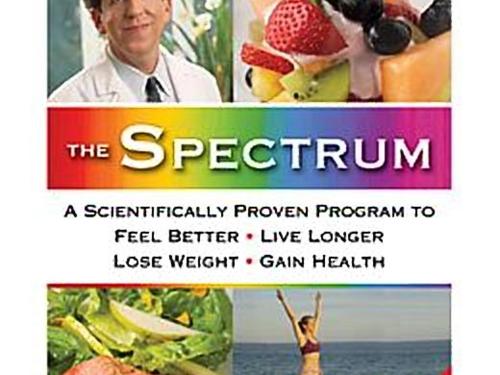 About Dean Ornish, M.D.
Be sure to try Dr. Ornish's excellent book, The Spectrum.
Dean Ornish, M.D., is the founder and president of the non-profit Preventive Medicine Research Institute in Sausalito, California, where he holds the Safeway Chair. He is Clinical Professor of Medicine at the University of California, San Francisco.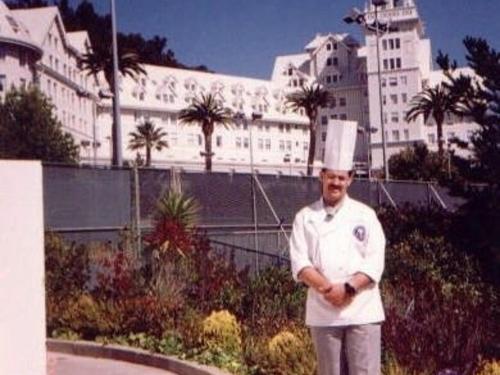 Dr. Ornish received his medical training in internal medicine from the Baylor College of Medicine, Harvard Medical School, and the Massachusetts General Hospital. He earned a B.A. in Humanities summa cum laude from the University of Texas in Austin, where he gave the baccalaureate address.
For the past 30 years, Dr. Ornish has directed clinical research demonstrating, for the first time, that comprehensive lifestyle changes may begin to reverse even severe coronary heart disease, without drugs or surgery. Recently, Medicare agreed to provide coverage for this program, the first time that Medicare has covered a program of comprehensive lifestyle changes. He recently directed the first randomized controlled trial demonstrating that extensive lifestyle changes may stop or reverse the progression of prostate cancer. His current research is showing that comprehensive lifestyle changes may affect gene expression.
He is the author of five best-selling books, including New York Times bestsellers Dr. Dean Ornish's Program for Reversing Heart Disease, Eat More, Weigh Less, and Love & Survival. He writes a monthly column for both Newsweek and Reader's Digest magazines.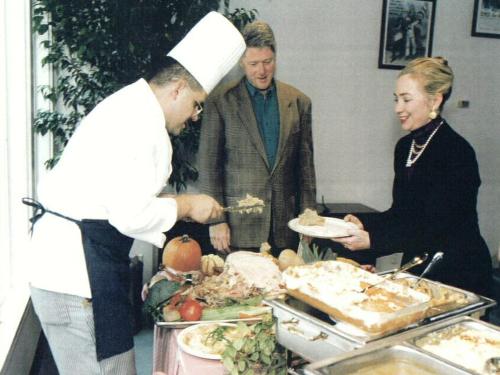 The research that he and his colleagues conducted has been published in the Journal of the American Medical Association, The Lancet, Circulation, The New England Journal of Medicine, the American Journal of Cardiology, and elsewhere. A one-hour documentary of their work was broadcast on NOVA, the PBS science series, and was featured on Bill Moyers' PBS series, Healing & The Mind. Their work has been featured in all major media, including cover stories in Newsweek, Time, and U.S. News & World Report.
Dr. Ornish is a member of the boards of directors of the U.S. United Nations High Commission on Refugees, the Quincy Jones Foundation, and the San Francisco Food Bank. He was appointed to the White House Commission on Complementary and Alternative Medicine Policy and elected to the California Academy of Medicine. He is Chair of the Google Health Advisory Council, Chair of the PepsiCo Blue Ribbon Advisory Board, and Chair of the Safeway Advisory Council on Health and Nutrition and consults with the CEO of McDonald's to make more healthful foods and to provide health education to their customers in this country and worldwide.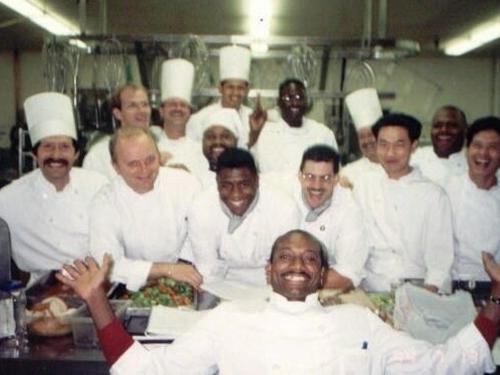 He has received several awards, including the 1994 Outstanding Young Alumnus Award from the University of Texas, Austin, the University of California, Berkeley, "National Public Health Hero" award, the Jan J. Kellermann Memorial Award for distinguished contribution in the field of cardiovascular disease prevention from the International Academy of Cardiology, a Presidential Citation from the American Psychological Association, the Beckmann Medal from the German Society for Prevention and Rehabilitation of Cardiovascular Diseases, the "Pioneer in Integrative Medicine" award from California Pacific Medical Center, the "Excellence in Integrative Medicine" award from the Heal Breast Cancer Foundation, the Golden Plate Award from the American Academy of Achievement, a U.S. Army Surgeon General Medal, and the Bravewell Collaborative Pioneer of Integrative Medicine award. He is listed in Who's Who in Healthcare and Medicine, Who's Who in America, and Who's Who in the World.
Dr. Ornish was recognized as "one of the most interesting people of 1996" by People magazine, featured in the "TIME 100" issue on integrative medicine, and chosen by LIFE magazine as "one of the fifty most influential members of his generation."
A three-page article (below) was published in National Culinary Review and focuses on Marti and Dean's work via the research and practice.