The premier home, club and hotel school. The dynamic difference about us.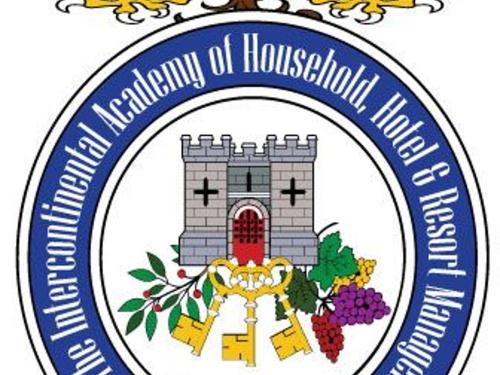 Our main academy is the Intercontinental Academy for Household, Hotel and Resort Management (IAHHRM) which also encompasses country, yacht, equestrian, and shooting club management. The Culinary Arts Food and Fun Institute is licensed to teach the cookery portion of it.
Students are lifelong learners and can take over 40,000 courses online - with a current student body of just over 12 million and 20,000+ instructors. Presently there have been 55,000,000+ enrollments, over 9,000,000 hours of video content are available, and instruction is available in 80+ course languages. Classes and Instructors are continuously rated (and ranked) for satisfaction, adhesion, and happiness. Students enrolled are taught by an expert instructor, and every course is available on-demand so that students can learn at their own pace, on their own time, and on any device.
We license all graduates.
Online education is now also offered by Harvard, MIT, Stanford, Berkeley, Yale, and Princeton.
You've seen the two (2) rounds of fundraising at $48M and $65M reported in the WSJ, Inc. Magazine, Bloomberg BusinessWeek and Fortune Magazine.
Graduates are Registered with a serial number and verifiable online, at the International Council of Hospitality Service Registry, (i.e., Susan E. Jameson, RN 872626533984 Registered Nurse, Brad H. Thomasti, RB, 338292887430 Registered Butler). This is a new process for us, worldwide, and has met with resounding accolades from the wealthy 5%.
Our 5072nd international student who attended personally in Grover, NC (this does not count online grads) graduated in 2019.
There are over 3000 reviews online, about our instruction, lodging standards, placement and service to students and guests.
We carry international awards, scores between 4.5 and 5.0, and are diamond ranked and annually inspected by AAA and the Department of Health. Our facility has also been inspected by the Fire Marshall and Building Inspector as well as several Placement Agencies like Heartland Staffing.
We offer to study at our campus, onsite at your establishment and online, or any mix of the three.
Once a study is completed, exams are currently offered in 8,000 centers in 160 countries and proctored. Individuals supply legal ID cards to get into the exam center and are then monitored.
We allow students to learn across two months to 20+ years towards earning a license and registration.
Students can take any single course they want to study - and gain a certificate needed for their employer, or resume, in that specific area only.
United States Department of Education, US Secretary of Education recognized Southern Association of Colleges and Schools Commission on College's accreditation is being pursued as well as North Carolina Proprietary School licensure. Proprietary Schools are for-profit businesses which provide vocational education and training. Under Article 8, Chapter 115D of the North Carolina General Statutes, the State Board of Community Colleges, acting by and through the State Board of Proprietary Schools, licenses proprietary schools in North Carolina. We expect this to take between two and five years to award associate and baccalaureate degrees.

Mission Statement: The mission of the Southern Association of Colleges and Schools Commission on Colleges is to assure the educational quality and improve the effectiveness of its member institutions.
Core Values: The Southern Association of Colleges and Schools Commission on Colleges has six core values: Integrity, Continuous Quality Improvement, Peer Review/Self - regulation, Accountability, Student Learning, and Transparency
Vision Statement: To serve as the premier model for shaping and ensuring the quality of higher education throughout the world.
"We are the only estate management academy and placement agency, worldwide, that also validates itself daily by running a full-sized mansion, school, dining and spa services. Additionally, we require thousands of reviews by our VIP guests and students to be placed online about our instruction, service, and management. We require daily reviews of such.
We utilize a substantial majority of our team from Air Force One, the White House, the Vice Presidents House, and the Camp David Resort and Conference Center to coach and share standards with others. You will notice that fidelity, zeal, and obedience are blended with superiority in skill and talent, worldwide. Our relation to the Presidential Service Center allows for an intrinsic relationship of trust and monitoring of team members throughout their lifecycle.
That often starts with a Top Secret investigation into their family and themselves - costing hundreds of thousands of dollars and up to one year.