"Travel with The White House Chefs"? - to Italy
Cooking classes, cheese making, painting, wine+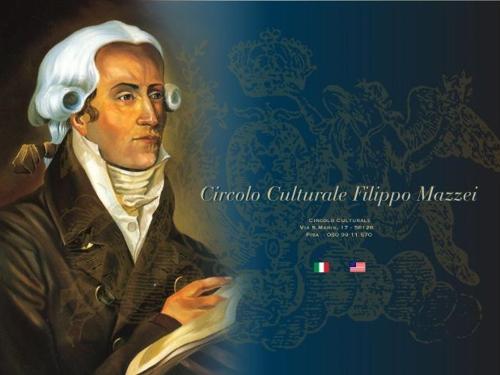 These recipes and curriculum are dedicated to Italian-American, Dr. Philip Mazzei, whose contribution was acknowledged by John F. Kennedy in his book A Nation of Immigrants, in which he states that: "The great doctrine "All men are created equal" and incorporated into the Declaration of Independence by Thomas Jefferson, was paraphrased from the writing of Philip Mazzei, an Italian-born patriot and pamphleteer, who was a close friend of Jefferson invited to America to live next door to him. A few alleged scholars try to discredit Mazzei as the creator of this statement and idea, saying that "there is no mention of it anywhere until after the Declaration was published." This phrase appears in Italian in Mazzei's hand, written in Italian, several years before the writing of the Declaration of Independence. Mazzei and Jefferson often exchanged ideas about true liberty and freedom. No one man can take complete credit for the ideals of American democracy.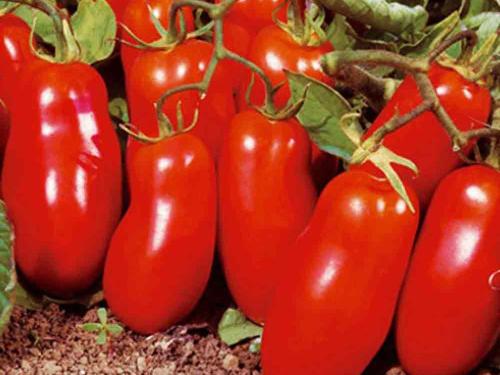 Shopping List
1 1/4 Cup Water, heated to 110 to 115 degrees
2 Tablespoons Extra Virgin Olive oil
1 Tablespoon Sugar
1 envelope (2 & 1/4 tsp.) Rapid-Rise yeast (add a sprinkle more to speed it up)
1 3/4 Cup All-purpose flour (plain)
1 Cup Whole-wheat flour (note you can use the total of 2 3/4 Cups any flour)
1/2 Cup Grated Parmesan, Asiago or Romano cheese
1/2 Cup Dried Italian Herbs
1 Tablespoon Polenta granules
12 oz Italian Cheese (SIX different kinds of cheese) (1 bag)
1 Jar of Tomato Sauce or make my Five-Hour Gravy (red sauce) here
1 whole Fresh tomato sliced or any toppings that you enjoy
Instructions
Preheat oven to 425°. Whisk water, oil, sugar & yeast in a bowl. Allow yeast to proof & foam up to 15 minutes. Sift flours, parmesan & dried herbs into a bowl, add flour mixture into yeast mixture, & mix with hands. Gently knead dough until it comes together. On a floured surface, roll out dough to shape of your pan. Scatter polenta granules across pan evenly. Add pizza sauce on top or homemade pesto. Top with 12 ounces of shredded cheese, then sliced tomatoes, thickly sliced pepperoni, ham, steak or veggies and a dash of pepper, or whatever you enjoy.
Bake for 15-25 minutes, depending on how soft or crisp you like it.
And try this excellent Eliniki Salata (Greek Salad) to go with it!
Travel to Naples and the Amalfi Coast, as well as other locations of Venice, Sicily, Milan, Parma and Rome, designed by Italian-Americans with Italian roots! Join The Presidential Culinary Museum® and Presidential Service Center™ a DBA of The Inn of the Patriots™, LLC and discover Italy and real Italian food without the mass of the fake items marketed to the public today. Experience the truth of mouth-watering cuisine, homemade pizza doughs, making our own Limoncello in a class (with the world known lemons of this region), exacting regional cheeses, local San Marzano (the most well-known and written about tomato of the area) tomatoes and cry with a glass of vino or Prosecco because it is so good. This will be an emotional, social journey of a lifetime. At night, LUXURIATE in a world-class villa by the cliffs of the Mediterranean sea near Naples. Let's make buffaletta mozzarella by hand, homemade pizzas, paint at night with a glass of wine and send home your masterpiece as well as visit the wineries and toast together... Enjoy Mount Vesuvius and Pompeii, the gorgeous Amalfi Coast, Sorrento - the land of sirens which enchanted Homer, Naples (Napoli) or the Isle of Capri by hydrofoil to mention just a few. In this class, you will also learn about the Mongiello Law in the European Union is a criminal offense, Product of Italy, Senator Colomba Mongiello and more.
Always a perfect balance of personal time, cooking & farm classes.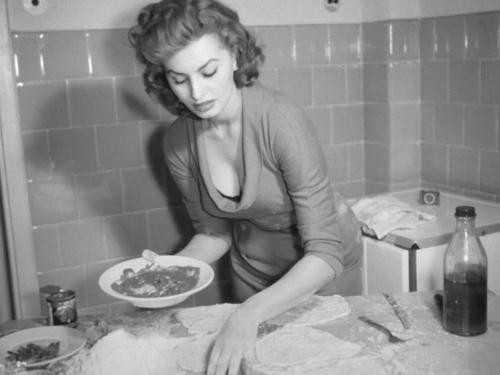 Sophia Loren (Sofia Villani Scicolone) making calzones - Chef Marti cooked for her in the White House and loves her, "Sophia Loren's Puttanesca Sauce."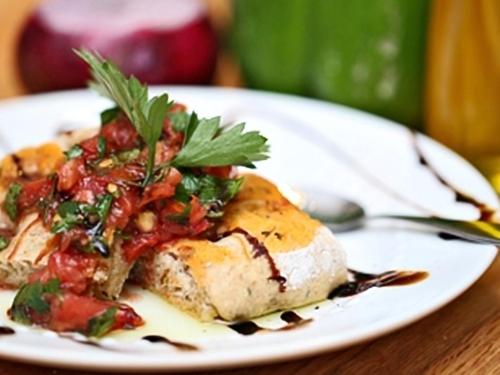 Professional photos by Christopher Shane, Martin Mongiello, and Kristi Brit
Morrow for the Presidential Culinary Museum® and Presidential Service Center™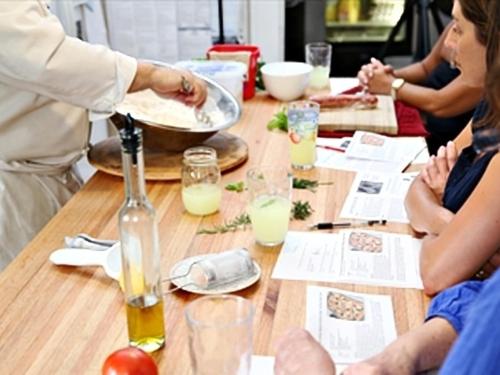 Any dates for groups are available for planning of corporate trips and friends
Diploma awarded from The Presidential Service Center™ and Food and Fun Culinary Institute™
Make fresh buffaletta mozzarella with your bare hands in water
Famous Italian restaurant visited with dancing on top of the tables! (optional on a day off)
Make Limoncello the authentic way and bottle it yourself!
Magnificent Italian ceramic factory and Limoncello factory to visit
Visit the Isle of Capri by hydrofoil (optional) or private yacht (optional)
Enjoy the famed San Marzano tomatoes in an Insalata Caprese!
Be prepared for different foods that you are not used to from your home area. CAUTION: Many people may not speak English, so it helps to study a Berlitz handheld book to have with you. Customs and courtesies may be very different than the land you have lived in your whole life. Some guests like to rent a car for the entire time or drive around to France and Switzerland for a week after (or before) - additional packages available and bookings for airfare and automobiles.
Our chefs featured in FoodTV Network Magazine, PBS and the TODAY Show in NY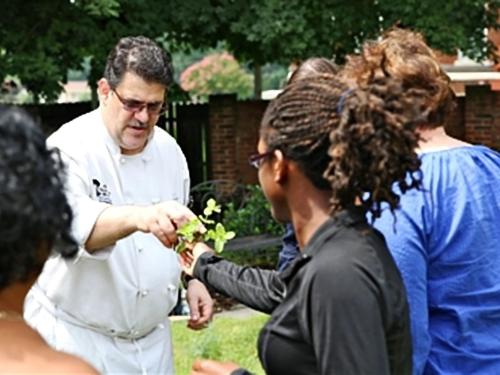 Chef Mongiello dedicated his Italy trip in making pizzas to his mentor, the late, Frank Panzone (Panzone's Pizza). Frank always knew he had what it took to create a White House Chef.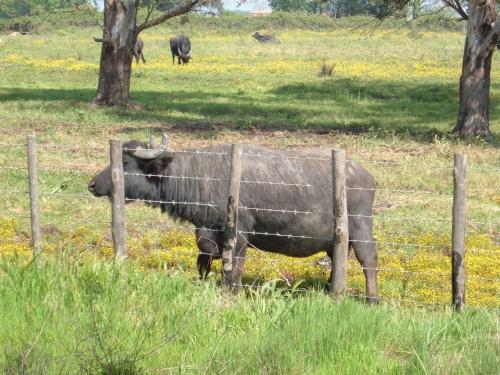 Additional information on the region:
Requirements: A passport is required for all travel outside the U.S. Before an international trip, always check the State Department's website for relevant info on the destination and its entry/exit requirements.
Your hosts are from: The Presidential Culinary Museum ™ and Presidential Service Center a DBA of The Inn of the Patriots, LLC. To review our tours all over Italy, be sure to see the dates and times and book with us as a Certified Culinary Tour Specialist (CCTS). If your group would like Chefs Marti and Stormy to accompany and lead your tour - we need six months notice.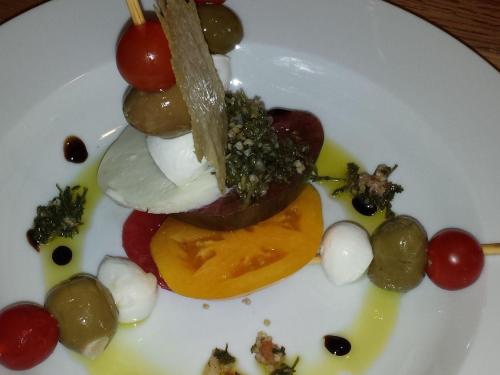 The water buffalo of Campania is pictured above and here is a salad of heirloom tomatoes with mozzarella, olive oil, asiago galette, stuffed green olives, and tabbouleh.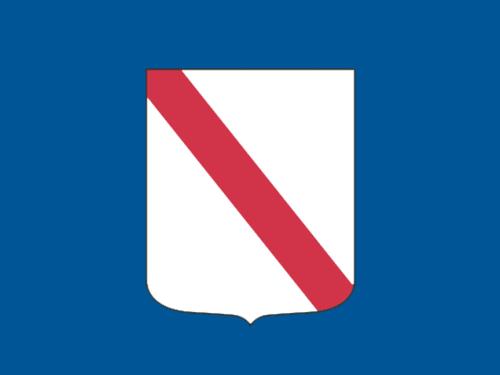 Buffalo mozzarella (Italian: mozzarella di bufala) is mozzarella made from the milk of the domestic Italian water buffalo. It is a product traditionally produced in Campania, especially in the provinces of Caserta and Salerno.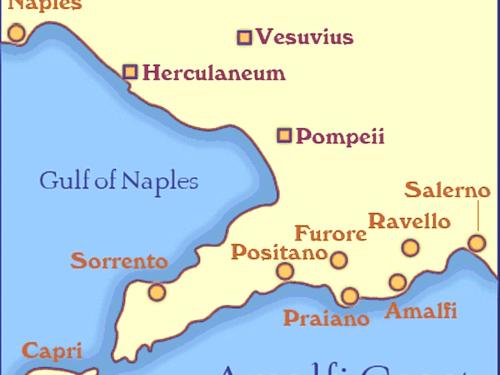 Many have heard of the Gulf of Naples and Sorrento, which is an Italian American cheese company. Most all were taught about Vesuvius, the lava, and Pompeii.

The region of Campania is made up of five, smaller areas. One is where Chef Marti's family is from, St. Agata Irpina, near Solofra.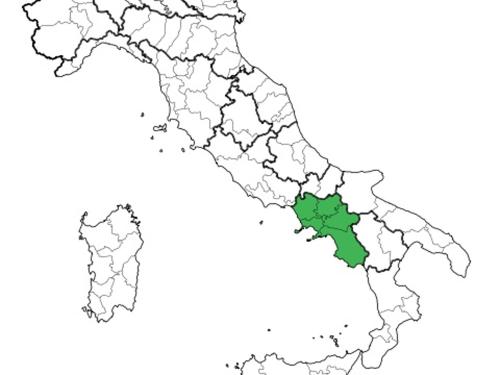 The region of Campania is made up of five, smaller areas. One is where Chef Marti's family is from, St. Agata Irpina, near Solofra.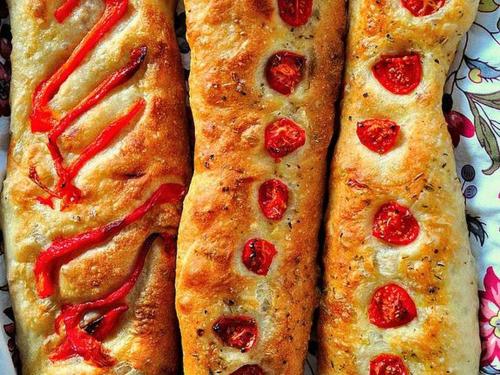 Enjoy learning how to make Bruschetta, Panini, Focaccia, Thin Crust Round Pizzas, Deep Dish Thick Sicilian (Chicago Style), Neopolitan, Margherita, Stecca, Bread, Loaves, Rolls, Breadsticks, Grissini, Sandwiches with Focaccia, Calzone, and Stromboli and then dine and eat during our two-hour class. We also showcase how to open up your own Panera Bakery in your home and begin producing up to 20 different loaves, Boule, bread, and rolls.
You can sign up for our newsletter, once a month, right here.
Bibliography