Inside the Presidents' Cabinet - TV and Stage shows
"Servants shelves with spices, secrets, and seasonings"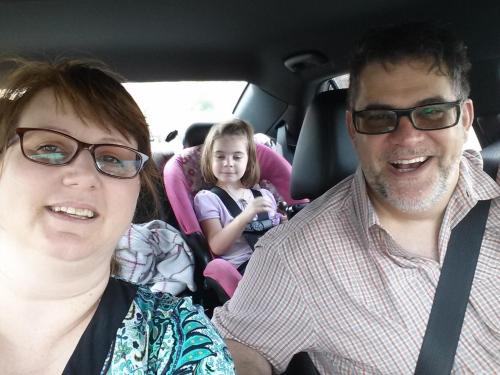 Be sure to catch our Chef's, Marti Mongiello, Stormy Mongiello, and Rania Mongiello (in back) as they cook LIVE, eat, dine, laugh with special guests, and take LIVE call-ins to their shows! Catch us in a new, four-part mini-series with CBS Television (click here) for 2018 showcasing the Trump, museum, Clinton, and Lincoln episodes!
Chef Kim Hambright also appears from The Inn of the Patriots and Presidential Culinary Museum.We can hit 100,000+ views and email/post to our 1.3 million fans and followers.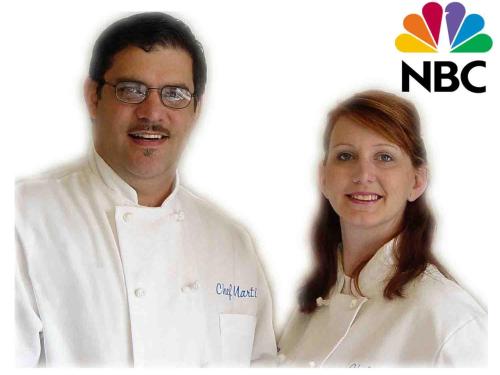 All the Presidents' Menu's and Inside the Presidents Cabinet are listed at the United States Copyright Office # 1 729731231, Writers Guild of America 162642 VDNA A3E7CB393, and with many United States Patent and Trademark Office Registered Trademarks - ®

We were recently featured on NBC, PBS, CBS, ABC, CNN, FOX and on the Life in the Carolina's television series for an Easter Special! Check it out right here as we hope to get our series going soon. And if you see Carl White, the Executive Producer, be sure to thank him for helping disabled and injured veterans!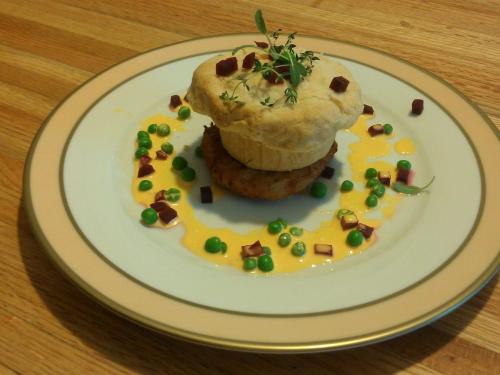 Chef Marti and Stormy recently prepared President Lincoln's White Fricassee of Chicken, Ann Rutledge Tavern Squash Pie with beets, early peas and orange baby carrot sauce (photo left) and served it on the Lincoln 2nd-term, "Buff" china.

This was done in conjunction with filming at the Bostic Lincoln Museum!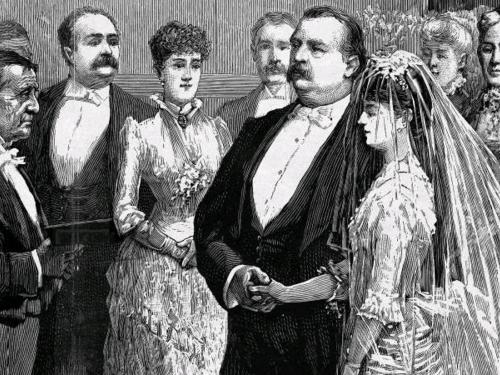 As seen on stage, TV and heard on the radio. Enjoy former White House Chef Marti Mongiello with a fantastic, mesmerizing, and lively presentation from the US Presidential Culinary Museum and US Presidential Service Center at your next event or show! He and his wife, Curator of the Presidential Culinary Museum, Chef Stormy Mongiello have been featured on NBC, ABC, PBS, CBS, CNN, Brussels TV in Belgium, Vitaya of Europe, NHK Tokyo and Fox with live stage shows at festivals to ten million attendance including the travelling Presidential Culinary Museum archives, First Ladies china collections, and numerous artifacts. Invite them to your convention, show or celebration today! Recently featured in USA Today, The Washington Post, The Huffington Post TRAVEL section, The Charlotte Observer, The Times of London, The Huffington Post Politics Section, on the TODAY Show, CNN, FOX, ABC GMA, CBS TV and NBC, The Australian, India Times, Yahoo Shine, Washington POST TV, UK Daily Mail, Gaston Gazette (6X), Shelby Star (5X) and The Spartanburg Herald-Journal (2X).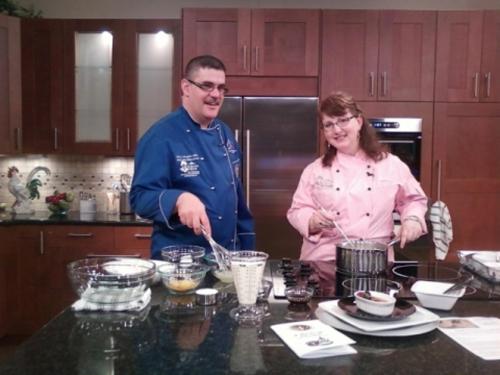 "Marti's food is wonderful to look at - and eat!" - President Bill & Secretary Hillary Clinton
"I & Barbara are sending recipes to display in your museum," President George H.W. Bush
"You make it all look so easy to do and fun!" Ann Curry
"Great meals from you here at the resort (Camp David). See you down at the White House for some more good cooking. We'll have a fun seminar sponsored by me!" Stephen Covey
"I appreciated your vegetarian dishes especially for me. A lot of times, Chef Marti, folks try to give me steamed vegetables or a salad - and that's not a meal. Yours were terrific." Tony Robbins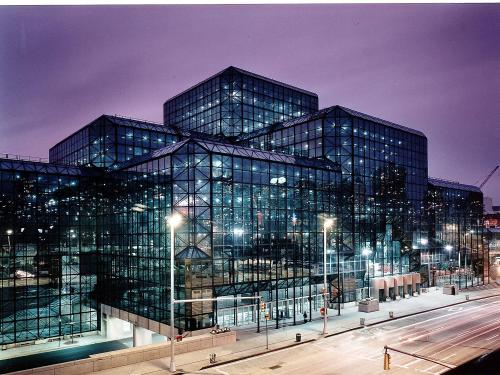 Which President enjoyed cold catsup on his lumpy cottage cheese? How come President Lincoln spent more time at another tavern eating - than the one he owned? Is it true the first lady was screaming at the top of her lungs at Camp David with Secret Service flooding the house bearing machine guns and rocket launchers? Which President punched a waiter in the face at the White House and broke his jaw? Is it true the Chefs have burned food and ruined it by accident and then what do you do? Why did President Washington send the White House Chef slave, Hercules, away every couple of months? Why would President Jefferson rip-off and then hide rice sewn into the lining of his coat while in Italy (violating international law) and destroying a top countries market? Which President was a real Chef and loved cooking - even BBQing on the White House roof?

Watch them now on numerous shows worldwide and in several languages!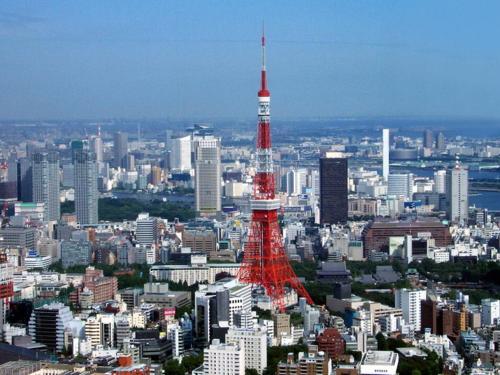 EXCELLENT PROGRAM IDEAS: for your meeting, convention or fund-raising dinner!
NAME: Marti Mongiello, CSCS (SS/SW), USN, Ret. - PRESIDENTIAL BUTLER, HOUSEKEEPER, VALET, BARTENDER, CAMP DAVID RESORT AND CONFERENCE CENTER GENERAL MANAGER, EXECUTIVE CHEF AND MILITARY AIDE (progressively did these roles over several years time - a 30-year retired military veteran).
Medical cuisine and cookery talks or demonstrations showcasing tips and techniques.
Health food cookery and shopping presentations with latest products & secrets shown.
Wine & Food Shows ~ Guest Speakers, Judges, Keynote Speaker.
Generate profits at your venue with their unique cooking classes and gourmet dinners!
Traveling Presidential Museum on display with White House China/items.
One day shows to help non-profits raise money with a live, Presidential cooking show - recently raised $567,000.00 for a dinner served at Cystic Fibrosis.
Guest Chef to Resorts for a Week of Presidents' Favorites! Speakers bureau member.
Cooking Classes ~ Live Cooking Stage Shows ~ Book Signings.
Former White House Chef & Camp David Resort Managers.
Hospitality and Resort - Guest Secret experts to P&L increases.
Cooking Battle hosts w/TEAM-BUILDING for Companies during meetings. Square off!
Teams also can compete in a Family Food Feud Game on stage!
Motivational & Inspirational Military White House Chef Speakers - in war and peace.
How they come from the nuclear and carrier fleets...
Living and cooking inside of nuclear submarines at the North Pole and beyond.
Why the US Navy runs two restaurants at the White House and all Navy Chefs.
Fundraisers for non-profits a specialty - over 160 million helped raised to date.
Talks on Lincoln, Hyde Park on Hudson, All the President's Men, Jackie, Olympus has Fallen, London has Fallen, Chef, Burnt, The 100 foot Journey and The Butler.
Pairing with food, CPG, kitchen equipment products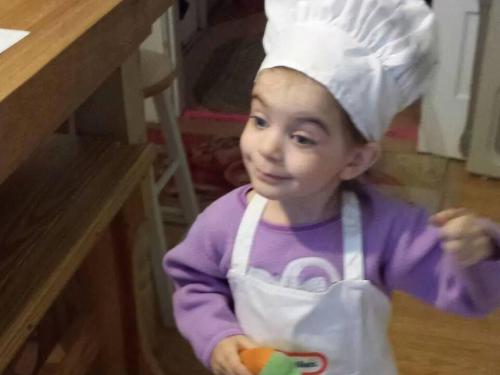 We continue accepting submissions of FOOD PRODUCTS, BEER, AND WINE to be featured in our episodes and in films. We are also able to feature and film at RESTAURANTS, HOTELS, RESORTS, GROCERY STORES, KITCHENWARE SHOPS, and MANUFACTURERS FACILITIES to showcase your people and products.
We additionally are capable of showcasing our Junior Mongiello Master Chef aspect!
Which cities and countries have they appeared in?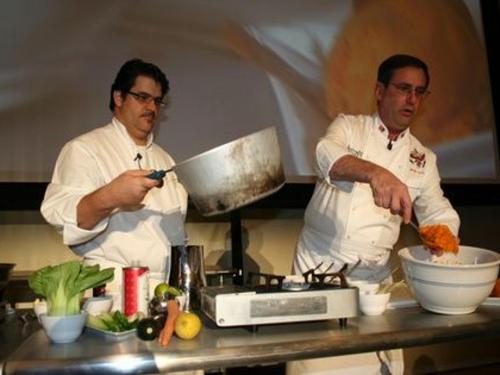 WHERE HAVE THEY APPEARED? Recent events have just included the Belvoir Officers Spouses Club at Fort Belvoir, VA, the AARP Convention in the Orange County Convention Center, CA, Quail Hollow Country Club, Cystic Fibrosis, ASMBA Star Foundation in Nashville, TN, Makuhari Messe Food Shows, Tokyo, Japan, Foxwoods Casino, CT, The Fancy Food Show at the Jacob K. Javits Center, New York, the New York State Fair, Buffalo-Erie County Fair, NY with one million attendees per day, His Majesty King Abdullah II, Aqaba, Jordan, The Taste of Saint Louis, MO, FOODEX in Seoul, South Korea, The Culinary Olympics, Erfurt, Germany, Hampton Bay Days in Hampton, VA, Camp David, MD, The International Balloon Festival in Albuquerque, NM, Race for the Cure in Little Rock, AR, the White House, DC, presentations and speeches on Sentosa Island, The Sentosa, Singapore and Southstreet Seaport Museum, New York, New York. United States Copyright Office # 1?729731231 Writers Guild of America 162642 VDNA A3E7CB393 with numerous USPTO Registered Trademarks ®.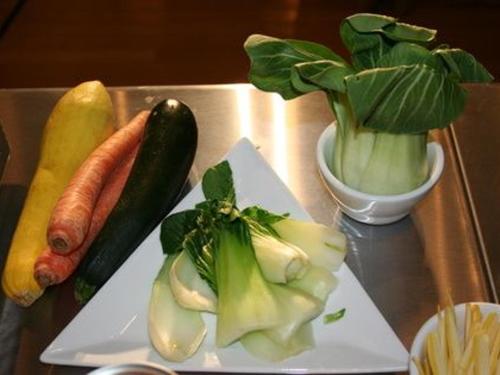 WHAT ARE THEIR FEES? Basic speakers fee for two chefs doing a one and a half hour local, 45-mile drive to show (from Grover, NC), Presidential china on display and book signing is 40 per person with a minimum guarantee of 300 people in attendance (or $6250.00 whichever is best). Locations outside of Charlotte run between 15k and 25k, plus airfare, per diem and hotel. Pro-bono and charity events provide a $600.00 USD Per Diem, up-front payment, four weeks prior to their event, airfare, all meals and hotel accommodations. Up to six shows per day for fairs and festivals can be arranged at special pricing. Daily per diem, lodging and travel paid by client. 50% down upon agreement. Other features, private dinners, cocktail hour, book signings, specialty features with company cooking battles (sales v.s. shipping?) and game shows can be arranged easily. Local caterer, club chef or hotel chef typically handles all cookery for all shows and will remain on-site until the end of the show, helping and assisting.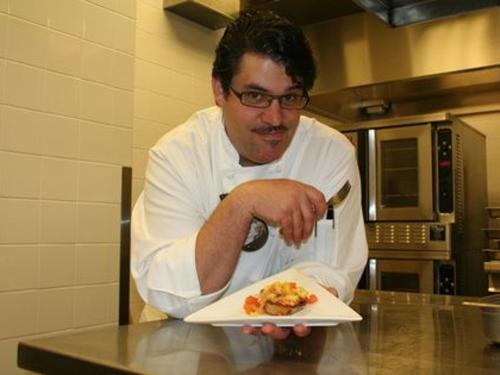 EVENT SOCIAL MEDIA ADVERTISING SUPPORT: If your event desires to film 15-second lead-up commercials or 30-second lead-up commercials, conduct a studio shoot for billboards and glossy slick handouts please contact us. Catch us in a new, four-part mini-series with CBS Television (click here) showcasing the Trump, museum, Clinton, and Lincoln episodes!
HD 1080i 15-second leadups for advertising of your events: 1, 2, 3, & 4

HD 1080i 30-second leadups for social media and your events: 1, 2, 3, & 4.
HOW DO I CALL THEIR AGENTS? For all shows and presentations
In Washington, DC, Agent - Mr. Antwain Thomas 704-937-2940 meets with clients regularly for venues including the Washington Convention Center. His show Director is Orlando Herrera.
Flying out of Charlotte, NC, USA (CLT) or the City of Shelby, NC Regional Airport. Our local airport handles Bombardier Jets at a call sign of EHO.
I NEED PHOTOS, QUOTES, AND LOGOS: PR, news releases going back several years (archived) and Media requests are here at the online PR Office.
For all former/retired White House, Vice Presidents House, White House Communications Agency (WHCA), White House Military Office and Camp David Chefs and Resort Managers of the Presidential Culinary Museum® or Presidential Service Center®
Martin CJ Mongiello and William Wendling, Jr.
v. 704.937-2940
Inside the Presidents' Cabinet
The Presidential Culinary Museum®
The Presidential Service Center®
301 Cleveland Avenue
Grover, NC 28073 Cleveland County
IMPORTANT INFORMATION ABOUT DOING A SHOW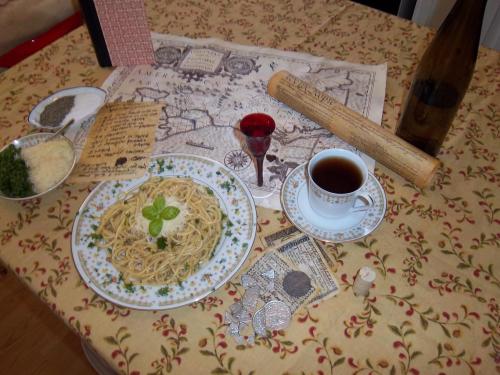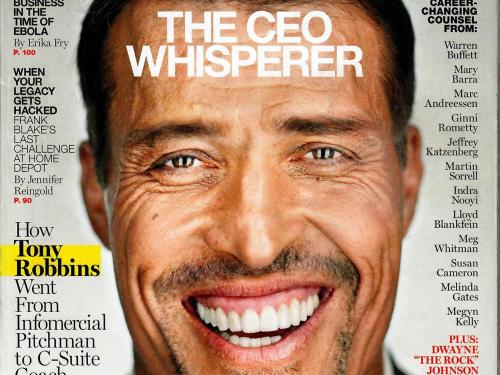 "Taking care of Tony Robbins at the Camp David Resort with Steve Covey was awesome. He's a vegetarian you know."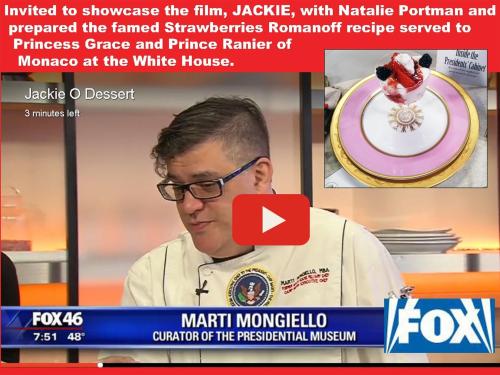 Featured on FOX numerous times, most recently for the movie release of Jackie.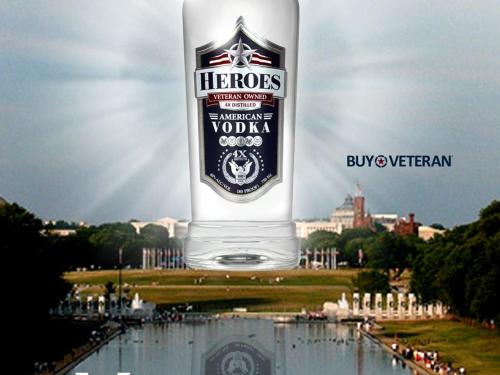 Premier Sponsor Heroes Vodka
Film and Entertainment Grant Program
Through the North Carolina Film and Entertainment Grant, North Carolina offers a rebate of up to 25% on qualified expenses and purchases made by productions while filming in the state. This is good for TV series or films.